Help is Just a Click Away
Pest Control Near Mays Hill – 2145
Are you looking for cost-effective and dependable pest control Mays Hill services? Are you looking for a reputable and trustworthy business? Do you like, in particular, a company that provides exceptional value for money?
Insects can hamper your belongings in silence. Furthermore, some pests bite and spread diseases in seconds. If you are fighting with insects in Mays Hill, contact ABC Pest Control Sydney as soon as possible. We promise to offer the best pest control in Mays Hill services to all the residents. 
Get in Contact with Our Friendly Customer Care Team
We Check For Insects Before Pest Control Mays Hill
Professional pest exterminators always get familiar with the local pests before starting the elimination program. At ABC Pest Control, we find the common insects to determine a suitable solution. At Mays Hill, you can face cockroaches, mice, termites, rodents, bugs, spiders, ants, drain flies and others. If you want pest control Mays Hill services, call our experts now. 
What Pest Extermination Services Do We Provide?
At ABC Pest Control, we handle insect removal services in various sectors. If you have a termite infestation in your office or bugs inside your bedroom, contact us unhesitantly. Our exterminators serve both residential and commercial sectors in the best way. Contact us immediately if you face insect infestation at your: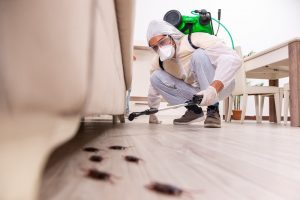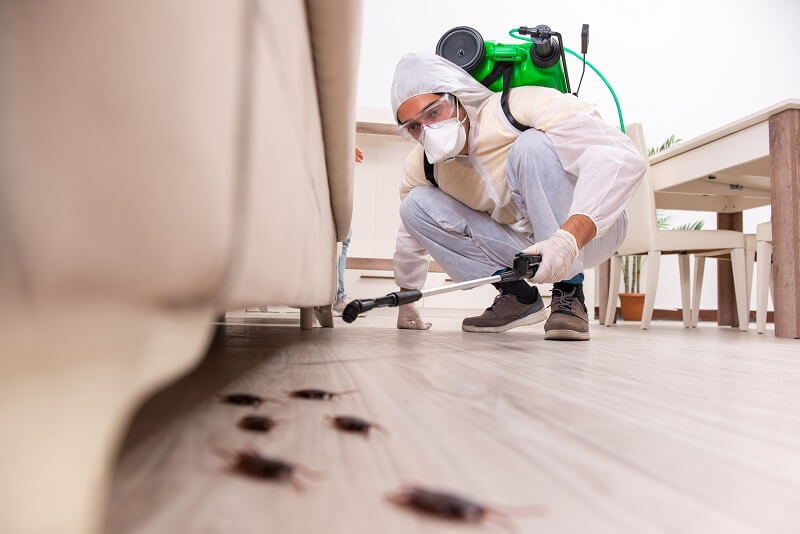 Offices

Nursing homes

Hotels

Schools

Warehouses

Restaurants
Why Should You Remove Cockroaches From Your House? 
Cockroaches carry bacteria that can cause food poison. Doctors and healthcare experts always prohibit you from eating food touched by cockroaches. Apart from that, cockroaches ruin your clean shelves and create a mess with leftovers. However, when ABC Pest Control is at your service, you don't have to worry at all. Just contact us for Mays Hill pest control, and we will reach your place. 
Why Use Our Pest Control Sydney Services?
Why Should You Fear Wasps In Mays Hill? 
Painful wasp stings can make you suffer for a long time. If you notice wasp hives inside your property premises, please reach out to ABC Pest Control as soon as possible. We maintain safety measures to keep unwanted accidents at bay. It is to mention that you should never apply DIY hacks to remove wasps from your house. Therefore, call us today for pest control services in Mays Hill.
Exterminate Cockroaches From Your House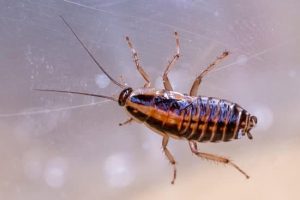 Cockroach infestation signifies unhealthy living. Your family members will fall seek if you continue living in a house filled with cockroaches. These insects have a high immunity power and create a mess inside the cabinets, shelves and dark corners. If you experience cockroaches in your house, please stop searching for pest control near me and contact ABC Pest Control. 
Why Should You Hire ABC Pest Control? 
The following are a few reasons why you need our professional pest control services:
Being a professional pest removal agency, we serve both commercial and residential sectors. 

Our licensed exterminators use safety devices while eliminating the infestation. 

With ABC Pest Control, you don't have to worry about the budget. We offer services at a reasonable price. 

We never delay our services but deliver quick solutions to the clients. 

We don't damage your belongings while providing

pest control in Mays Hill

. 
For more information about our location and recent customer reviews, find us on Google My Business.
About ABC Pest Control
ABC Pest Control is a renowned company to offer pest control near Mays Hill services. It's been years since we started offering pest control services to the residents of Mays Hill. Moreover, we have skilled exterminators to deal with harmful insects efficiently. Please get in touch with us if you are experiencing problems with damaging pests in your home.
About Mays Hill 
Mays Hill is a suburb situated 24 kilometers west of the Sydney Central Business District. This small locality comes under the Greater Western Sydney region. According to the 2016 census, this suburb has a population of 767 people. 
Top Locations In Mays Hill
May Hills cemetery and Great Western Highway are some of the top locations in Mays Hill. 
How To Get Trusted Pest Control In Mays Hill?
We know how hectic life can be. That's why ABC Pest Control will take care of everything from inspections to treatment plans using our up-to-date technologies so you don't have to worry about a thing!
That's right, go ahead and schedule your service without ever having to leave your home. We have the most affordable prices around with super fast appointments available 24 hours per day 7 days a week! Book a service online today!
We know that you're busy and just want to get the job done, so check out our Pest control near Mays Hill page easily with 5-star ratings! The feedback we've had on our Google Business Profile has been fantastic. You can also check us out on Yelp, True Local, and Brown Book.
Or call us at 0404 130 944 today, and we will solve your pest problem fast!
Also check out pest control in Parramatta.