Help is Just a Click Away
Pest Control Near Moore Park – 2021 
Are you fed up by the stubborn pest control problems in your home or business in Pest Control in Moore Park? Have you been anxious about your safety and health due to the presence of these destructive and filthy creepy-crawlies? Do you need an immediate and effective treatment to have these pesky creatures disappear for good?
If you're an occupant of Moore Park, you must be proud to have two of the largest sporting venues in Sydney.  You have the famous Sydney Cricket Ground and the Sydney Football Stadium. Of course, both have been holding sports events that gather an influx of people from different locations to watch.
Just as these two large sports venues have been the gathering place of people to enjoy every game. Moore Park has also been the centre for breeding, activities, and destruction of numerous residential and commercial pests.
Similar to the game of cricket and football, you need strategies to combat pests. Thus, you need to strategise and put your action plan effectively in place to win over these unsightly enemies.
To succeed in your fight against any kind of pests, you need the right experts to partner with. You, certainly, cannot do it alone.
If you need a team of pest experts that have proven to be trusted and reliable, contact ABC Pest Control Sydney. Through the years, we have successfully won every fight against pest infestation. May it be at home or in business.
You may have a look at our most affordable packages and range of services on the website.
Never let any pest problem stay longer. Thus, book for our experts now or call us for a free quote or any enquiry.
Get in Contact with Our Friendly Customer Care Team
Knocking Down Rodents in Moore Park Eastern Suburbs
Knowing how destructive and dirty rats and mice are would certainly make you shiver in fear. These quick and clever creatures have been persistent enemies in the household and commercial spaces in Moore Park. Hence, they make homes and businesses (particularly those under the food industry) their favourite site for sustenance and shelter.
Rats and mice bring the same threat to every property they invade. They bite anything they get in contact with and would cause a fire in the event they nibble electric wires. In fact, they would do anything to sneak into your food storage and won't spare even your clothes and furniture.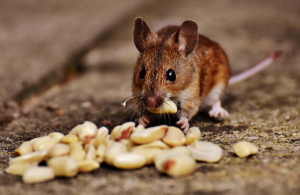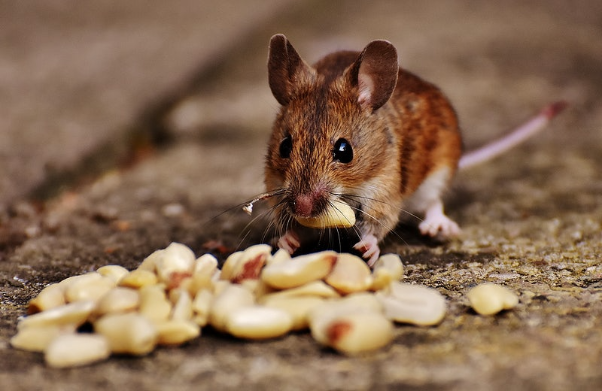 More than property damages, these rodents can bring you severe illnesses. For instance, rats and mice are believed to be carrying more than 35 diseases.
Some of these deadly diseases are Leptospirosis, Rat-bite fever, Hantavirus Pulmonary Syndrome, and Salmonellosis. Each is surely quite a dangerous disease.
Rodents can also bring you other kinds of infestations. Besides, they have been known as vectors of other pests such as lice, mites, fleas, and ticks
Rodents are pretty tough enemies to fight. Surprisingly, they are really clever and would not give up their shelter and food source easily.
Get this matter resolved by rodent experts that can eliminate these dangerous creatures through modern and effective treatment. So, contact ABC Pest Controltoday for the solution.
Termite Removal Moore Park Eastern Suburbs
Termites are all over Australia. In truth, these insects have been causing expensive destruction in homes and commercial buildings.
They are hungry little creepy creatures that will devour every piece of wood in your structure. As a result, they will leave you with nothing but irreparable damages.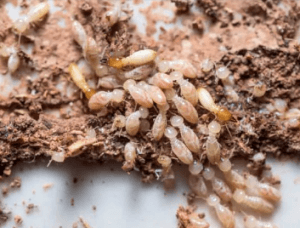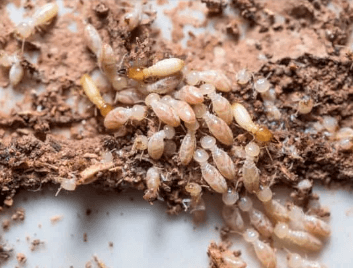 You, really, can never tell if you are safe from termite infestation unless you conduct a thorough inspection.
In fact, it doesn't matter if you see no termites in your property now. It is because termite activity within a 5 km radius from your location makes you the next site for their infestation.
Termites travel and increase in number quickly. For instance, they can also travel through water pipes or cables. Furthermore, they work silently that noticing their presence is almost impossible until they create huge damages.
The extent of the presence of termites in the property is certainly hard to comprehend without expert intervention. Specifically, they build their colonies underneath floors and within walls where there are warm temperatures and enough moisture.
For a holistic treatment of termite infestation, book ABC Pest Control Sydney today. Truly, our termite experts know exactly what to do to save your property from severe termite destruction.
Why Use Our Pest Control Sydney Services?
Choose ABC Pest Control Moore Park Eastern Suburbs
ABC Pest Control near Moore Park Eastern Suburbs is your local team of pest experts that can help you knock down any pest problem. Hence, you can check the range of services we offer and the most affordable packages you can get. We have 5-star rated customer reviews on our Google Business Profile. You can also check us out on Yelp, True Local, and Brown Book.
You can book us through the booking system on the website or call 0404130944.
Also check out pest control in Paddington.
How To Get Trusted Pest Control In Moore Park?
We know that you're hunting for reliable pest control Moore Park near me and we have the best ones in town When it comes to pest control, there is no better company than ABC Pest Control. We have experts on site who will help you with your needs and give great results!
We are your one-stop company for all local business services. Our customer care and fast response times will make you feel like a kid in a candy store!
Check out our Google Business Profile to see what people say about us, or book an appointment online within 60 seconds. It's easy as pie! You won't be disappointed with our services, so give us a call today!