Help is Just a Click Away
Pest Control Near Mt Druitt – 2770
Pest Control in Mt Druitt – Are you a resident of Mount Druitt? Do you need a pest control company that you can rely on? Have you been looking for a company that understands Mt Druitt and the pest solutions required to get results?
ABC Pest Control Sydney, Mt Druitt's answer to a wide range of pest elimination.
Sydney's Western suburbs face numerous pest control problems. Thus, residents are sometimes at a loss for what they should do when it comes to some Sydney pests.
This is the reason ABC Pest Control Sydney has your back. Hence, we take care of the residents of Mt Druitt.
We Are Pet-Friendly and Can Help with All Pests
ABC Pest Control deals with any pest issues in Western Sydney.
We are experts on cockroaches, rats, mice, bed bugs, bees, wasps, spiders, bird lice, and professional bird control. In addition, we have mastered termite eradication and prevention and silverfish and moth removal. Moreover, we also have solutions for fleas and other bloodsuckers.
Using our extensive knowledge, we can certainly find solutions to any pest control issue.
Please take special note that all our products are pet and human-friendly.
Get in Contact with Our Friendly Customer Care Team
Bird Lice and Bird Control Mt Druitt – Pest Control Mt Druitt
Bird lice are a big problem in Mt Druitt. Oftentimes, many people mistake these for fleas or even bed bugs.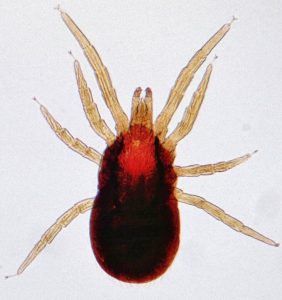 Birds roost in the roofs of homes, under solar panels and in the gutters of the roof. So, when the birds move on after their eggs are hatched, they leave behind lice. Hence, bird lice then go in search of food and you and your family are certainly first on the menu.
Call us today and we can probably let you know over the phone if you have bird lice or not.
Flea and Cockroach Extermination Mt Druitt
Fleas and cockroaches are common pests in Mt Druitt. For instance, German cockroaches multiply quickly and will soon take over your home or business.
Cockroaches, like fleas, love the warmer weather.
Fleas will breed in the home usually coming from animals or simply finding their way to food from the outdoors.
If you have a flea or cockroach problem contact us for solutions today.
Bee and Wasp Removal Mt Druitt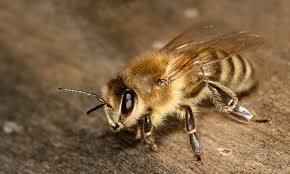 Bee and Wasp Removal is a common problem for residents of Mt Druitt. Usually, primary wasps will settle on the outside of the home.
Wasps are aggressive and territorial. Since they have no barb on their sting, they can sting multiple times. Moreover, wasps are distantly related to ants and have a painful and ferocious sting
On the other hand, bees will, a lot of the time, settle in the wall cavities of your home. Once settled they are probably staying for a long time. In this case, you can contact ABC Pest Control for an experienced bee removal service.
It simply not safe to have bees living in the walls or roof of your home. Bees are essential when it comes to pollination. However, they will defend their queen and the hive at all costs. Thus, they will attack any threat to the colony. Moreover, many people are allergic to bee stings. Hence, in some cases, stings can be fatal.
If you have a wasp or bee problem contact us today for a solution.
Why Use Our Pest Control Sydney Services?
Termite Prevention and Eradication Mt Druitt
Termites have always been a problem in Mt Druitt and, in general, Sydney's West. They cause millions of dollars in damage to homes in the region.
Ideally, your home should be inspected for termites on an annual basis. Termites are if you don't know related to the cockroach family. Unlike their cousins, termites prefer wood as a staple diet. Most of the time, when termites strike you may not even know it is happening.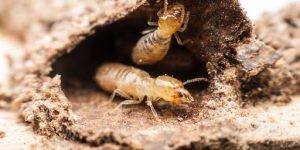 Our termite packages are inexpensive and will suit your budget. They are, specifically, designed to give you peace of mind at an affordable price. Hence, we offer a package that will keep termites away from your property.
ABC Pest Control Sydney uses Termidor the best termite control chemical on the market. Specifically, Termidor can't be detected by termites and therefore effectively killing them. Indeed, Termidor is the best because many other products can be detected and avoided by termites.
Termites work quietly but devastatingly. Did you know that even if you have not currently got termite activity? So, anybody else that has termites within a minimum 5km radius of your home is a threat to your property.
Much like bees, when the colony reaches a certain point, winged termites will be born and launched. Their mission is to find a new home. Hence, this could be your home!!!
Then before you know it these terrors will be dining on the very structure of the family home. So, to avoid extreme financial outlays, book now for a top class termite inspection.
If you believe you are in contact with termite activity do not wait, call now or book.
Easy Bookings with ABC Pest Control Sydney
If you have any pest control issue at all, don't hesitate to contact us. In fact, by using the booking system, you can book in under 60 seconds.
We look forward to your enquiry.
How To Get Trusted Pest Control In Mt Druitt?
Finally, any sign of pest infestation on your property is a red alert that needs immediate and effective action. Hence, you need to seek professional help to exterminate these pests before it's too late.
Furthermore, Pest Control near Mt Druitt can bring you immediate and effective solutions. That being said, you can book our team of experts in less than 60 seconds on the website. We have 5-star rated customer reviews on our Google Business Profile. You can also check us out on Yelp, True Local, and Brown Book.
If you need to talk to us over the phone, we can attend to your needs promptly. Just call 040 4130 944. Be pest-free and worry-free with ABC Pest Control Services in Western Sydney.
Also check out pest control in Whalan.