Help is Just a Click Away
Pest Control Near Preston – 2170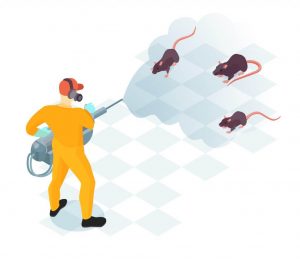 Are you seeking a cost-effective and efficient pest control in Preston service? Have you been looking for a dependable and trustworthy company? Do you prefer a company that gives you the best value for your money? 
ABC Pest Control Sydney is here with a range of pest control services. You may rest confident that all parts of pest eradication are handled by qualified and properly trained infestation control professionals. As a result, we can ensure that the services we provide to our clients are as effective as possible. Most significantly, we adhere to the tightest health management rules at all times.
Get in Contact with Our Friendly Customer Care Team
Why Do You Need Professional Pest Control In Preston? 
Have you ever been a victim of pest infestations? Do you know the disasters of neglecting them? Well, some pests like termites can jeopardise your property, while some, like rodents, can put your health at high risk. Do you wish to be a victim of disasters because of a bunch of tiny creatures thriving inside your property? If no, hire our professional pest control Preston services to eliminate all kinds of pests. 
The Kind Of Pests Seen In Preston 
These are the common pests found in Preston. If you cite any of these following pests, you must immediately search for pest control near me –
Wasps

Ants

Cockroaches

Rats

Mice

Spiders

Drain flies

Bird lice 
Our Kind Of Pest Control Services In Preston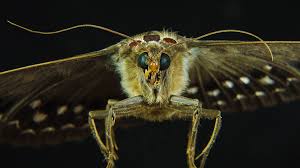 At ABC Pest Control, you will get a comprehensive solution for all kinds of pests in your property, whether commercial or residential. A pest infestation is a problem that must be dealt with immediately. For this reason, we are here to serve you with reliable services. With over 20 years of experience, we can handle all kinds of pest problems in residences and offices. We know the havoc pests create; therefore, we wish to eliminate every little scope of their existence with our pest control services in Preston.
The Risk Of Drain Flies In Preston 
Do you know why that name calls drain flies? It is because they breed on the drains of your property. Would you like the existence of such dirty insects in your residence? They are pretty filthy and hazardous. Drain flies' larvae can be extremely harmful to human health. They are potential carriers of diseases like myiasis. Therefore, get rid of them as soon as you cite them with our efficient pest control in Preston.
Why Use Our Pest Control Sydney Services?
The Hazard Of Spiders In Preston 
The stubborn spider infestation in properties is a significant issue in the Western Suburbs. Some species like tarantulas, redback spiders, and funnel-web spiders can be lethal to human health. While some, even though they are harmless, can take away the appeal of your property with hanging cobwebs. If you wish to safeguard your home and health from harmful spiders, hire our efficient pest control services. 
Keep Properties Safe From Termites In Preston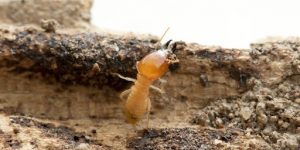 Termites are also called silent killers; do you know why? They invade your property intending to destroy it. They feed on timber, so every wooden item, whether decorative or furniture, is unsafe with termites around. They even eat up the walls and ceiling, making your property prone to structural damage. For this reason, it is best to get rid of them at the earliest. 
Reasons To Choose ABC Pest Control 
You must be wondering why you should turn to ABC Pest Control every time your property is infested with pests and insects. Well, we are in the business for over 20 years, helping homeowners get rid of pest problems from properties. Talking of our process, we begin with a thorough inspection in the following place:
Timber walls

Driveways and pathways

Fencing and backyard

Roof and ceiling 

Under-floor space 

Exterior and interior of a building 
A meticulous pest remediation process begins after our inspection. Therefore, if you wish to witness 100% satisfactory services, turn to us for assistance. For more information about our location and customer reviews, find us on Google My Business.
About Preston 
Preston is a suburb of Melbourne, Victoria, Australia. It is located approximately 9 kilometres from the Melbourne Central Business District. The suburb is a relatively large area with 32,851 population based on the 2016 census. 
Darebin Creek surrounds Preston to the east. The suburb has excellent scope for arts and entertainment.
Famous Places To Visit In Preston 
There are several places of delight to explore in Preston. They are –
Preston Market

Coburg Pine Ridge Cemetery 

Preston Library 

Northland Shopping Center 

J.S Grey Reserve

Preston City Oval
How To Get Trusted Pest Control In Preston?
We know how hectic life can be. That's why ABC Pest Control will take care of everything from inspections to treatment plans using our up-to-date technologies so you don't have to worry about a thing!
That's right, go ahead and schedule your service without ever having to leave your home. We have the most affordable prices around with super fast appointments available 24 hours per day 7 days a week! Book a service online today!
We know that you're busy and just want to get the job done, so check out our Pest control near Preston page easily with 5-star ratings! Or call us at 0404 130 944 today, and we will solve your pest problem fast! The feedback we've had on our Google Business Profile has been fantastic. You can also check us out on Yelp, True Local, and Brown Book.
Also check out pest control in Hoxton Park.