Pest Control South Penrith
Help is Just a Click Away
Pest Control Near South Penrith – 2750
Are you troubled by constant pest presence? Furthermore, are you aware that these pests can transmit diseases? Do you remove them immediately with pest control in South Penrith?
At ABC Pest Control Sydney, our award-winning service and advanced technology will work to your advantage and eliminate rodents, bugs, termites, and cockroaches. Pest exterminators will inspect your home and offer helpful suggestions and advice. When you contact our pest control South Penrith, we will provide affordable solutions without compromising quality.
Get in Contact with Our Friendly Customer Care Team
Which Pest Species Is Common In South Penrith?
When you have an abundance of wildlife, it comes with its share of problems. That's precisely the case with South Penrith. The suburb is home to thousands of crawling and flying insects that invade your home during summer. Without effective pest control in South Penrith, you will only be fighting a losing battle against:
Spiders

Roaches

Rats

Termites

Fleas

Silverfish

Bed Bugs
What Do Our Services Cover?
We are one of the oldest pest control services in South Penrith, catering to a large section of residential customers. Pests not only destroy your property but carry a lot of diseases. When you book our services, you will have the upper hand against different kinds of problems invading your home. Our services include: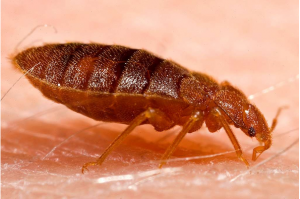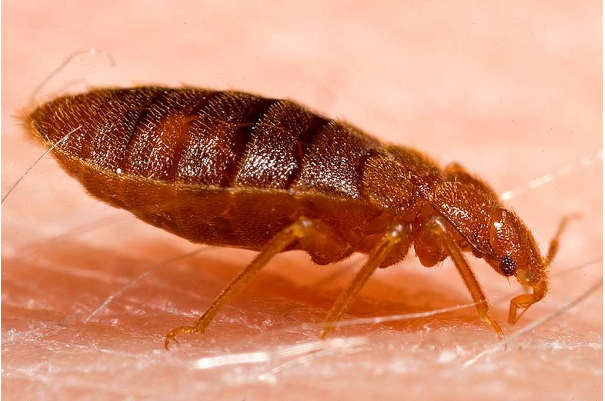 High-grade pest control 

Qualified pest exterminator team

Effective termite treatments

Emergency pest control service
What Can You Expect From Pest Control South Penrith?
Warm temperatures are ideal for flea reproduction. That's why flea control is more difficult in summer, where the entire reproductive cycle completes in two weeks. Our flea pest control in South Penrith offers flea inspection and treatment from qualified technicians. After that, we will devise a year-round plan that will keep the infestation at bay. 
Why Use Our Pest Control Sydney Services?
What Is An Effective Treatment Against Termites?
You may not even know initially that your home is infested with termites. In addition to providing immediate protection, our treatment prevents future infestations. Termites can cause enough structural damage and degrade the value of your property. Our team uses a bait monitoring station and other advanced methods for South Penrith pest control.
How To Control Rodent Population?
Rodents live inside your building, industrial properties, grocery stores, or build burrows underground. Also, they enter your home in search of food and shelter. But, once they are inside, these pests cause massive destruction and monetary loss. Our rodent pest control South Penrith offers robust solutions against infestation and also delivers practical advice to homeowners. 
Why Trust Our ABC Pest Control Services?
If you are looking for top-tier pest control near me, you can't go wrong with ABC Pest Control Sydney. Our services are made to offer the best of both worlds in terms of pricing and quality. Also, we provide honest quotes that are best in the industry. Our service highlights include:
Fully trained team of pest controllers

A wide range of product and service

Unflinching customer loyalty

Latest techniques and equipment

Monitoring from experts
For more information about our location and customer reviews, find us on Google My Business.
About South Penrith
South Penrith is a suburb in the state of New South Wales. It lies 55 km west of the Sydney Central Business District inside the city of Penrith. The Northern Road connects S.Penrith with the M4 Western Motorway, which provides a quicker connection. While the nearest railway station is at Penrith, multiple bus services are joining the neighbourhood.
Top Tourist Spots In South Penrith
You will find many tourists spots in the suburb, including:
Museum of Fire

The Rock Lookout

Penrith Museum of Painting

Duck In
How To Get Trusted Pest Control In South Penrith?
We know how hectic life can be. That's why ABC Pest Control will take care of everything from inspections to treatment plans using our up-to-date technologies so you don't have to worry about a thing!
That's right, go ahead and schedule your service without ever having to leave your home. We have the most affordable prices around with super fast appointments available 24 hours per day 7 days a week! Book a service online today!
We know that you're busy and just want to get the job done, so check out our Pest control near South Penrith page easily with 5-star ratings! The feedback we've had on our Google Business Profile has been fantastic. You can also check us out on Yelp, True Local, and Brown Book.
Or call us at 0404 130 944 today, and we will solve your pest problem fast!
Also check out pest control in Penrith.