Pest Control Sydney Olympic Park
Help is Just a Click Away
Pest Control Near Sydney Olympic Park – 2127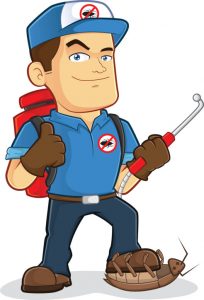 Pest control problems have never spared any area in Sydney even the beautiful Sydney Olympic Park. This part of Sydney isn't just a wonderful place for visitors but has also been a good breeding ground for a lot of pests.
While it attracts millions of local and international tourists annually, the pest population has also been unbelievably increasing. Hence, occupants and even visitors are at greater risk by some of the pesky creatures disturbing this happy and peaceful suburb.
ABC Pest Control Sydney team has ever since considered the dire need for pest control in Sydney Olympic Park. In fact, we have, in this area, local pest experts that are ready to provide solutions to any pest problem.
Don't wait for an infestation to become larger before you take action. If you see any signs of pest presence, you should contact pest experts right away. Likewise, you may book ABC Pest Control for immediate and effective treatment.
Get in Contact with Our Friendly Customer Care Team
Partner with ABC Pest Control Sydney Olympic Park
ABC Pest Control is committed to providing the most cost-effective solutions to any kind of pest infestation. Hence, we offer the most affordable packages to cover your most specific residential and business pest control needs.
The wide range of our services covers any major pests such as termites, bed bugs, cockroaches, mosquitoes, rodents, and more. Actually, you may check the services section of this website for a complete list of services.
Our team is composed of local pest professionals that have unquestionable expertise on pest control. That is, our experts have intensive training and extensive experience in providing the most effective solutions to pest infestations.
You can easily book us through our top-notch booking system. In addition, you may also call us for any pest enquiry or to get a free quote.
Mosquito Problems in Sydney Olympic Park
Having wide wetland and saltmarsh areas makes Sydney Olympic Park a paradise for mosquitoes. In fact, it's a serious problem that even the government has put up a mosquito management program in this area.
Although the government has proactive mosquito management in place, it's still quite smarter to manage mosquitoes in your home. The same goes if you are having the same problem on your business premises. Thus, safety from the harmful bite of mosquitoes is your responsibility. Hence, you should put it in priority.
You should know that the mosquitoes in Sydney Olympic Park may carry Ross River virus that can make you seriously sick. Most horribly, there is still no specific antiviral treatment discovered for this virus that you might get from mosquitoes.
Moreover, there are other serious diseases that mosquitoes can bring. You might have already heard some of these such as chikungunya, malaria, and dengue. To emphasise, these diseases can all be fatal if you don't get the right medical treatment on time.
Are you currently having mosquitoes in and around your property? If you have them, the first thing you should make sure is to not being bitten. However, you can certainly put an end to their presence by contacting ABC Pest Control today.
Bed Bugs in Sydney Olympic Park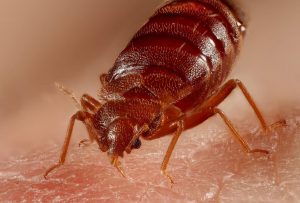 You may wonder why bed bugs are quite prevalent in Sydney Olympic Park. Well, it's simply because it's a tourist destination. Hence, these pesky insects can easily get into your place through the luggage of your happy visitors.
But wait, don't blame these tourists! No, they're not really aware! Specifically, bed bugs hitch a ride secretly by sticking in the luggage of travellers.
These wingless and nocturnal creepy-crawlies can commonly be found in your bed. Why? Certainly, because it's where they get their meal, and that's you!
Bed bugs feed on blood and usually suck it from you when you are sleeping. So, you may feel no serious pain from their bite but you would certainly have itchy skin reaction. Hence, they can be quite a discomfort when you are trying to take a rest. Moreover, their bites can cause redness, swelling, and some skin allergic reactions.
These insects don't really have a reputation for transmitting diseases. In fact, no research can still prove if they do carry diseases. However, the effect of the discomfort they bring to people is still something to worry about.
Enough sleep is important to everyone. However, having bed bugs in bed can ruin one's healthy sleeping habits. Hence, this eventually results in insomnia or anxiety that can further develop other serious health problems.
Start gaining back your comfy sleep from bed bugs by calling ABC Pest Control today.
Why Use Our Pest Control Sydney Services?
Termites in Sydney Olympic Park
There's no other pest as destructive as termites. Truly, these eusocial insects can turn your property into severe perdition and leave you with expensive damages. In fact, they have been causing billions of dollars of property damages annually.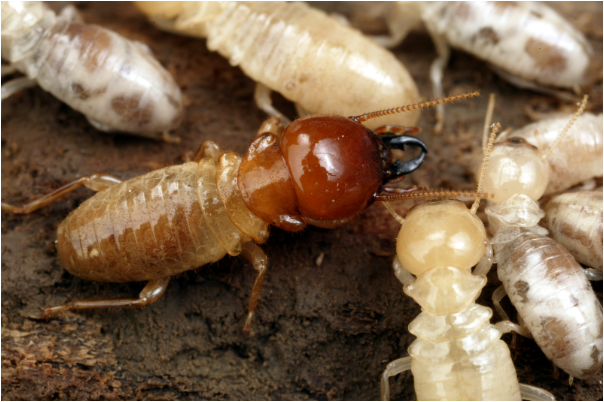 Termites could be your worst nightmare if not detected and treated early. Unfortunately, you won't easily decipher their presence as they work silently underneath your floors and within your walls.
Just because you don't have termites right now doesn't mean you won't have them any sooner. Yes, that's exactly true. For instance, any termite activity within 5km around your property makes you a real good target of their next invasion.
Termites never stop moving from one location to another for a new shelter and food sustenance. In fact, they usually find a new place to build a new colony and start with their destructive activity.
This is the exact reason why a termite inspection is quite necessary to keep your guard up against these pests. Thus, you can do this at least once a year on a regular basis to ensure termites are always out of your vicinity.
If you are currently under termite attack, don't worry. Just contact us today to get these pesky creatures exterminated. In addition, we can also set up preventive barriers to stop their return.
How To Get Trusted Pest Control In Sydney Olympic Park?
It's already given that pests are present wherever people live. In fact, our home seems to be a comfortable shelter and source of food for them too. However, they pose serious destruction and health issues. Thus, they need to get out of our place and stay away.
ABC Pest Control is your best partner when it comes to fighting the presence of any pests. We can handle any pest problem with the guarantee of quality, safety, and customer satisfaction.
We know that you're busy and just want to get the job done, so check out our Pest control near Sydney Olympic Park page easily with 5-star ratings! The feedback we've had on our Google Business Profile has been fantastic. You can also check us out on Yelp, True Local, and Brown Book.
Book us today or call 040 4130 944.
Facts about Sydney Olympic Park.
Also check out pest control in Wentworth Point.