Help is Just a Click Away
Pest Control Near Turramurra – 2069
If you think that pest control issues in Turramurra are negligible, think again. Just like in all parts of Sydney, pests have always been causing major damages and serious health issues among the occupants.
Servicing the entire Sydney for many years, ABC Pest Control Sydney has witnessed how damaging pests are to every property. In fact, many affected property owners were regretful about not taking pest control seriously.
Pests may not be terribly destructive and harmful if they don't begin to build colonies. However, just like all other creatures, the longer they stay and free the greater the number they become. Hence, you face more damages and health problems as days go by.
When it comes to pest infestation, prevention and early treatment are the best moves. In addition, you can't overcome the stubborn pests alone. You need professional help from pest experts that understand the nature of pests and can administer the right treatment.
Professional pest control nowadays has been made easy, affordable, and safe. However, you need to get the most trusted and reliable service that guarantee you long-term results.
ABC Pest Control has been covering your location providing the safest and most cost-effective services to both residential and commercial areas. Whatever pest problems you have, we got the best solutions ready with the most affordable packages.
You can book our team through the website or call us to get a free quote or for any enquiry.
Get in Contact with Our Friendly Customer Care Team
Effective Cockroach Removal – Turramurra Sydney
Cockroach removal is quite challenging as cockroaches tend to survive a lot of pesticides or poisons. You may kill some today but their friends may surprise you the very next day. Unfortunately, these pests just can't be eradicated easily.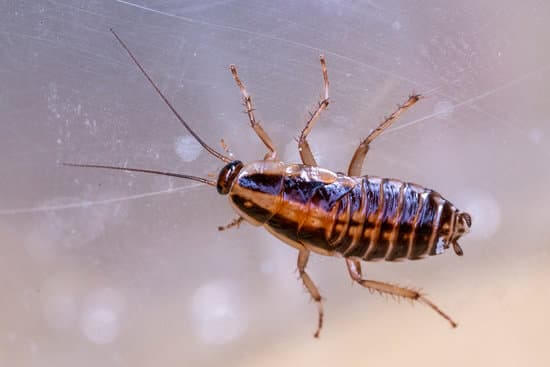 Cockroaches breed quickly and a higher level of their infestation can cause property damages and more health issues. Hence, the cockroach eradication process should include a thorough inspection and treatment to reach every possible hiding place of these vermin. Only then that we can completely wipe them out and that means including their eggs to prevent reoccurrence.
These insects are attracted to your home for shelter, food, and water. So, they will do anything to sneak into your house easily through the small access points. Thus, regular cockroach control may be needed to keep you safe from their menace.
Using over-the-counter poisons or sprays may minimise them but it's a complete waste of money and effort. These self-administered methods could never completely eradicate the cockroach problem. Hence, the most effective way to remove these pesky creatures is to hire the right experts for cockroach removal.
If you don't know yet, cockroaches are carriers of many horrible infectious diseases. The bacteria they carry can cause polio, leprosy, cholera, dysentery, salmonellosis, and many other odious diseases. Moreover, these pests can also damage your properties in case of a higher level of infestation.
You can still save your property, family, or your business from the danger of cockroaches by calling cockroach removal experts today. You can book our ABC Pest Control in Turramurra team or call us for your enquiry.
Carpet Beetles in Turramurra Sydney
It's not the adults but the larvae of the carpet beetles that are the problems of the occupants in Turramurra. These insects have been creating huge damages in all materials that contain proteins such as your carpets, clothing, and furniture.
Carpet beetles would keep moving in search of sustenance usually to anything that contains wool, feathers, leather, and hairs. Generally, they love everything that has natural fibre components.
They may also be a problem in your pantry as they seek food. For instance, they also eat grains and spices. Moreover, they may also feast on your pet foods.
Oftentimes, people would hardly notice the presence of carpet beetles until they see the damage they cause. Hence, it is important that you act immediately as soon as you see any signs of their presence to avoid facing more destruction.
The hairs of the carpet beetle larvae can irritate human skin resulting in itchy rashes. These insects also have allergens that can trigger allergies and asthma.
Carpet beetles may spread in your entire house as they constantly move to find sustenance. Hence, exterminating these pests needs professional help for thorough and effective treatment.
Contact ABC Pest Control for quick and effective solutions to your problems with the carpet beetles.
Termite Solutions – Turramurra Sydney
Property owners would consider termites their most horrible enemies of all time. This is because no matter how strong a house or building is termites can destroy it like no other creatures can. In fact, these pests have been causing expensive damages year after year.
Every property is at risk of termite invasion every day. Yes, even if your house doesn't have termites now, it's still vulnerable to their invasion at any time. This is because termites never stop moving from one property to another for food and to build a new colony.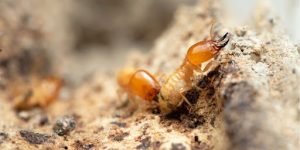 Most of our properties have wood or timbre component which is what invites termites to come. These little insects feed on cellulose materials and love a warm and moist shelter. Hence, with the abundance of timber, your warm and nice house is also their perfect home.
To save you from the costly damages of termites, you only need to have a regular termite inspection. Doing so will keep your property healthy and free from the extreme damages of these creepy creatures. As a matter of fact, a termite inspection at least once a year is what you need according to termite experts.
There's nothing more expert with termites than the ABC Pest Control team. Regardless if you need a termite inspection, treatment, or prevention, we can certainly execute it effectively and comprehensively.
Book ABC Pest Control in Turramurra termite experts now or call us for enquiry.
Why Use Our Pest Control Sydney Services?
How To Get Trusted Pest Control In Turramurra?
Finally, any sign of pest infestation on your property is a red alert that needs immediate and effective action.
Hence, you need to seek professional help to exterminate these pests before it's too late.
Furthermore, Pest Control near Turramurra can bring you immediate and effective solutions. That being said, you can book our team of experts in less than 60 seconds on the website.
If you need to talk to us over the phone, we can attend to your needs promptly. Just call 040 4130 944. Be pest-free and worry-free with ABC Pest Control Services in Western Sydney. 
We have 5-star rated customer reviews on our Google Business Profile. You can also check us out on Yelp, True Local, and Brown Book.
Also check out pest control in South Turramurra.