Pest Control Voyager Point
Help is Just a Click Away
Pest Control Near Voyager Point – 2172
Do you want permanent relief from pests? Are you looking for effective pest control in Voyager Point? Furthermore, are you looking for a trusted pest control professional who can eliminate your pest problem?
When you need fast disposal of pests, you need to hire a top-tier pest control Voyager Point. At ABC Pest Control Sydney, our team provides the most efficient answers to any pest issues. That's because our pest exterminators are equipped with the best tools and techniques to exterminate pests. We serve the region for decades and provide seamless solutions against rodents, roaches, termites, fleas, and spiders. 
Get in Contact with Our Friendly Customer Care Team
What Kind Of Pests Are There In Voyager Point?
Voyager Point and the surrounding neighbourhood are home to endless house pests that enter your building during summer. Although most are harmless, some pests pose a significant threat. So, you need to be aware of these pests inside your home:
Spiders

Roaches

Rodents

Fleas

Drain Flies

Termites
You can contact our pest control in Voyager Point for tailored treatment plans that work for you.
What Can You Expect From Us?
From our experience, we can say that pest control Voyager Point requires dedication, quality, and an efficient team. That's where we stay miles ahead of the competition by providing you with personalised solutions that are suitable only for your home. After all, there is no such thing as a one-size-fits-all pest solution. As a result, our services include:
Customised pest management

Integrated pest control

End of lease pest control 

Weekend pest control 

Regular report and feedback

Advice and management
How Can You Manage Spider Infestation?
A lot of people despise spiders. Although only a few species are venomous, most homeowners in Voyager Point still aversion this pest. Staying on top of spider control is crucial, mainly if you are about to rent your property. Contact our ABC Pest Control near Voyager Point for exclusive spider control treatments and discounts. 
Why Use Our Pest Control Sydney Services?
How Are Fleas Problematic?
Fleas are especially problematic during the warmer months and cause irritation and skin rashes. You would need to clean your carpets and take your pet to a vet. Apart from that, connect with our Voyager Point pest control for special flea packages that include renters' pest control. Of course, we would help you to get your bond money back.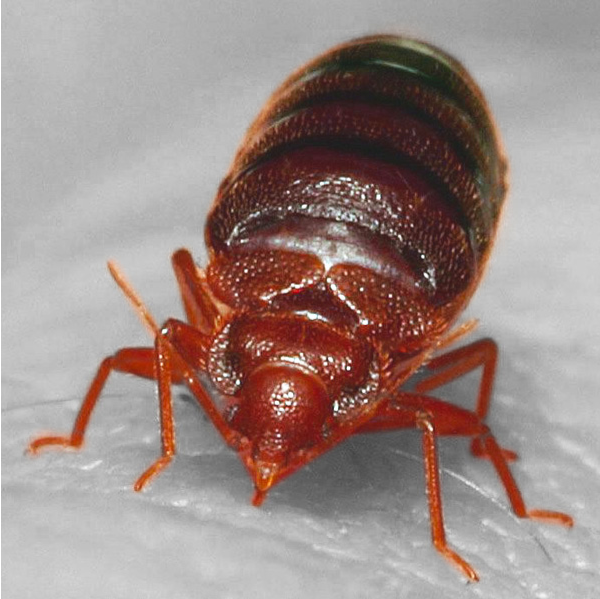 How Can You Combat Termites?
Termites are a significant threat to your house, especially when you have a wooden foundation. Our comprehensive pest control Voyager Point includes specialised termite control plans that are customised for your home. It also comes with a monitoring program that comes with yearly management and constant vigilance. 
Why Should You Trust Our Pest Control Services?
Our pest control services in Voyager Point include a comprehensive package to manage pests lurking inside your home. It covers visual inspection, suggestions, and treatment. Our team has experienced technicians who know the local area like the back of their hands. Our star packages cover:
Full 12-month service warranty

Complete visual inspection

Rewards and loyalty program

Free termite inspection

Same-day or next-day appointments
For more information about our location and customer reviews, find us on Google My Business.
About Voyager Point
Voyager Point is a small suburb inside the City of Liverpool. It is located 25 km from the Sydney Central Business District and borders Sandy Point, East Hills, and Pleasure Point. The original streets like Torch and Pelorus are named after ships from the Second Fleet. Also, the suburb is relatively new, with a 2nd developmental plan underway. 
Top Landmarks In Voyager Point
Voyager Point has small parks and vast greenery. There are also several tourist attractions, including:
Voyager Park

Fitzpatrick Park

Georges River National Park
How To Get Trusted Pest Control In Voyager Point?
We know how hectic life can be. That's why ABC Pest Control will take care of everything from inspections to treatment plans using our up-to-date technologies so you don't have to worry about a thing!
That's right, go ahead and schedule your service without ever having to leave your home. We have the most affordable prices around with super fast appointments available 24 hours per day 7 days a week! Book a service online today!
We know that you're busy and just want to get the job done, so check out our Pest control near Voyager Point page easily with 5-star ratings! The feedback we've had on our Google Business Profile has been fantastic. You can also check us out on Yelp, True Local, and Brown Book.
Or call us at 0404 130 944 today, and we will solve your pest problem fast! 
Also check out pest control in Hammondville.