Help is Just a Click Away
Pest Control Near Wahroonga – 2076
You must have been tired now of the long-running pest control issues in your locality in Wahroonga, North Shore, Sydney. In fact, many property owners like you have been confronting these pesky infestations for many years now.
Pests have been coexisting with humans. However, the property destruction and serious health risks they pose are quite valid reasons to keep them off your territories.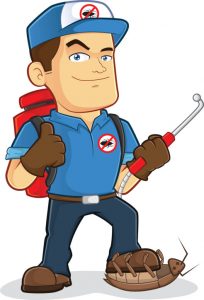 Truthfully speaking, no home or office can ever be safe from any infestation. May it be termites, cockroaches, rodents, fleas, bees, and any other irritation; you may surely encounter them in your place.
Without regular pest control, it's quite impossible to have a pest-free property. Thus, the need for a trusted and reliable professional pest management is vital in keeping your home or business safe from pests.
We, at ABC Pest Control Sydney, are privileged to offer you our top-rated pest services. We cover all major household and commercial pests with the most affordable packages.
Choosing us allows you to get the best pest experts in your locality that can provide the most cost-effective solutions to your pest problems. We are licensed and operate in strict compliance with Australian pest control standards. Thus, our treatments are all safe for the environment, people, and pets.
You can book ABC Pest Control today or call us for enquiry.
Get in Contact with Our Friendly Customer Care Team
Termite Destruction – Wahroonga Sydney
It can be very difficult to comprehend the presence of termites in your property in Wahroonga. This is because these creepy-crawlies usually begin their work underneath your floors or within your walls. Hence, without a keen inspection, it's impossible to notice termite activity until their damage becomes too large.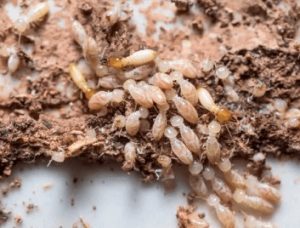 Termites have already cost huge damages in both residential and commercial areas. We are talking about billions of dollars of damages every year. Obviously many people underestimated the power of these pests to destroy their hard-earned properties.
These insects can infest your property anytime. This means that even if you don't have termites now, you can never be safe from their infestation. The constantly move to find sustenance a new home to expand their colony. Hence, only a regular termite inspection can keep your guard up against them.
A regular termite inspection is not just for those who had termites before. In fact, according to termite experts, every property should have an inspection at least once a year regardless if you have termites now or not.
With termite inspection, the internal and external areas of your house will be thoroughly checked for termite signs or any potential infestation in the future. If you are infested, a comprehensive treatment will be needed to exterminate these pests. In addition, a termite defence system will be recommended and installed to give you long-term protection against termites.
Termite inspection, treatment, and prevention have always been the expertise of ABC Pest Control. Book our team or contact us today for more details. Likewise, you ma check our affordable packages.
Cockroach Problem – Wahroonga Sydney
How could anyone not hate cockroaches? These creepy insects are not just visually disgusting but also horrible disease-carrying creatures that can compromise your health. In fact, they are carrying a multitude of bacteria that can cause serious illnesses.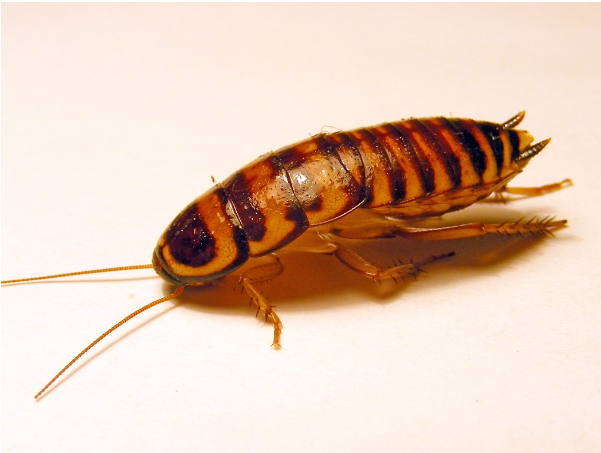 Cockroach infestation has always been one of the worst problems in Wahroonga and the rest of Sydney. Generally, they love swarming in both residential and commercial areas.
Cockroaches are food scavengers and so your home or business provides them with their sumptuous sustenance. You would, certainly, encounter them more in areas where there are food and water such as your kitchen and toilets.
If seeing them makes you shiver in fear, the danger they bring may make you tremble. Cockroaches can transmit infectious diseases such as cholera, typhoid fever, salmonellosis, dysentery, polio, leprosy, and more. Most horribly, all these illnesses can be fatal if you don't get medical treatment on time.
Mere slippers and over the counter sprays or baits can never remove cockroaches completely. You may be able to kill some today but more will surely return the next day. They reproduce so quickly that they can double their number in no time. Hence, it requires a comprehensive and thorough treatment to eliminate cockroaches including their eggs.
Calling pest experts will be your best move to get rid of your cockroach problem for the last time. With that, you can contact ABC Pest Control for affordable and effective cockroach removal. Book or call us today.
Why Use Our Pest Control Sydney Services?
Spider Removal Experts – Wahroonga Sydney
You must have already heard about the dangerous bites of spiders not just in Wahroonga but anywhere in the world. In fact, there have been reports of hospitalisations as a result of their venomous attack.
It's easy to assume that most spiders are nocturnal. However, the truth is that their being active is dependent on when their prey are active.
Some of their species may be silent and love solitude during the day but they could still be aggressive. Particularly, when they are disturbed that is quite dangerous for humans.
The most common places where spiders stay at home or building are the attics, basements, garages, storage areas, and any other undisturbed area. Besides, their presence can be an indication that your place is abundant of other insects as they serve as food for the spiders.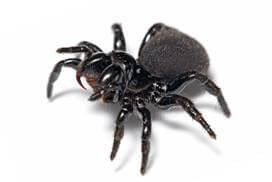 Spiders sometimes leave their web or home to hunt for prey. So, they roam around your anywhere in your property for that reason. Hence, you and your family can be at a dangerous state in case of their attack.
Spider bites can have serious effects on humans. For instance, their bites don't just give you wound and severe pain. In worst and rare cases, they can cause severe allergies, paralysis, and death if you delay the treatment.
Spiders have an important role in minimising the population of insects in your property. However, because of the health danger that they bring when they bite, you need to keep them off your place. Since they're difficult to wipe out, you need a professional spider removal team to do it right.
ABC Pest Control has mastered spider removal over the years of study and experience. You can book contact us today for enquiry.
Contact ABC Pest Control – Wahroonga Sydney
Every pest infestation is an emergency situation that requires the urgency of action. Hence, if you see any sign of pest presence in your property, you better be quick in getting professional help before it's too late.
ABC Pest Control Wahroonga is always ready for your call. Book us now or contact us at 0404130944.
How To Get Trusted Pest Control In Wahroonga?
Finally, any sign of pest infestation on your property is a red alert that needs immediate and effective action. Hence, you need to seek professional help to exterminate these pests before it's too late.
Furthermore, Pest Control near Wahroonga can bring you immediate and effective solutions. That being said, you can book our team of experts in less than 60 seconds on the website. If you need to talk to us over the phone, we can attend to your needs promptly. Just call 040 4130 944.
Be pest-free and worry-free with ABC Pest Control Services in Western Sydney. We have 5-star rated customer reviews on our Google Business Profile. You can also check us out on Yelp, True Local, and Brown Book.
Also check out pest control in Warrawee.