Pest Control Warwick Farm
Help is Just a Click Away
Pest Control Near Warwick Farm – 2170
Do you notice early signs of pest-caused property damage? Furthermore, are you looking for a renowned pest control in Warwick Farm that can tackle your pest-related problems? Do you want to receive reliable services within your budget?  
ABC Pest Control Sydney is an ideal destination for all your pest-related issues. Our expert team members strive to keep your home pest-free without charging excessive fees. So, if you have a pest infestation on your property, contact us right away.
Get in Contact with Our Friendly Customer Care Team
Kinds Of Pests Eliminated By Pest Control Warwick Farm
Bees, ants, silverfish, mosquitoes, termites, cockroaches, bird lice, ticks, flies, etc., are some of the pests which cause havoc in Warwick Farm. Our team members specialised in removing pests of all kinds under the sun. Please do not hesitate to contact us if you consider having your home checked to get rid of pests.
Different Kinds Of Pest Control Services In Warwick Farm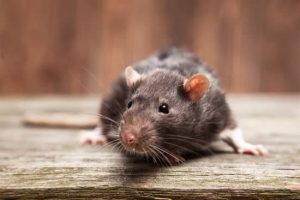 Commercial pest infestations are more common than residential ones, and we have dealt with them all over the last 20 years. Warwick Farm pest control aims at making pest-free residential as well as commercial properties. We have a wide range of pest control services available at all times of the year. We travel anywhere in Sydney to ensure that residents get a good night's sleep without worrying about pests infesting their property. Pest control near Warwick Farm is highly beneficial to stop the growth of the pests before it damages your property and belongings ultimately.
Mice Removal Pest Control In Warwick Farm
Do you feel like you're constantly on the verge of a mice infestation? Do you know that Warwick Farm pest control can tackle mice infestation? Are you aware of the techniques used by qualified technicians to stop the entry of mice into your property? If mice infestation problems are not controlled, it can lead to overpopulation, leading to the degradation of health in society. At ABC Pest Control, our professional specialists can handle the rapid population of mice and eliminate them on your property.
Why Use Our Pest Control Sydney Services?
Remove Ants From Your Property With Pest Control Warwick Farm
Are you still trying to get rid of ants from your household? Do you know that ABC pest control Warwick Farm is well equipped with the techniques of removing ants? ABC Pest Control has been in business for a long time and is knowledgeable about the methods of permanent ant elimination. Feel free to contact us to hire our services without delay. Our knowledge of various ant species aids us in determining where the ants live. They are tenacious pests who will not easily leave your home.
Make Your Property Termite-free In Warwick Farm
The presence of termites is challenging to detect by an individual. They affect the structure of a property from within and silently. Every year termites destroy many residential and commercial properties in Warwick Farm. Only an expert technician and a local pest control company can detect termites and know how to eradicate them. Contact ABC Pest Control if you are doubtful about the presence of termites in your property. Our experts will make your property termite-free with all the necessary measures.
Reasons To Hire Abc Pest Control In Warwick Farm
At ABC Pest Control, we are a team of experienced members who are well equipped and certified to deal with pest-related problems. We provide hassle-free pest control in Warwick Farm because we have dealt with pest infestations for over 20 years. The following are a few reasons why you need our professional pest control services:
Availability of

free quotes

and advice

Certified team members

We provide an annual maintenance plan

12-month warranty period

We render pest related service within 60 seconds

Availability of several cost-effective packages along with advantage pest plus control package
Feel free to contact us to hire our pest control services in Warwick Farm anytime as we always tend to make your property pest-free. For more information about our location and customer reviews, find us on Google My Business.
About Warwick Farm
Warwick Farm is a suburb and 30 km away from Sydney. Irish prisoners once occupied Warwick Farm. The Australia Day Race meeting is held in Warwick Farm. Also, Warwick Farm is easily accessible. 
Top Sites In Warwick Farm
Some of the beautiful places to visit in Warwick Farm are Warwick Farm racecourse, Tik Tocs playland and cafe, JAKSA Performing art studio, Sienna art space, etc.
How To Get Trusted Pest Control In Warwick?
We know how hectic life can be. That's why ABC Pest Control will take care of everything from inspections to treatment plans using our up-to-date technologies so you don't have to worry about a thing!
That's right, go ahead and schedule your service without ever having to leave your home. We have the most affordable prices around with super fast appointments available 24 hours per day 7 days a week! Book a service online today!
We know that you're busy and just want to get the job done, so check out our Pest control near Warwick page easily with 5-star ratings! The feedback we've had on our Google Business Profile has been fantastic. You can also check us out on Yelp, True Local, and Brown Book.
Or call us at 0404 130 944 today, and we will solve your pest problem fast!
Also check out pest control in Lansvale.