Pest Control Wentworthville
Help is Just a Click Away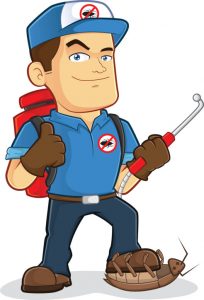 Pest Control Near Wentworthville – 2145
Are you suddenly noticing the presence of pests and insects inside your property? Have you tried DIY hacks yet failed? Are you in dire need of a professional Pest control in Wentworthville Company to get rid of stubborn pests? 
If yes, ABC Pest Control Sydney is here to serve you with an array of solutions. We take care of insects and keep them away from your home. If a pest infestation is not treated promptly, the consequences can be severe. Contact us today to live a peaceful life.
Get in Contact with Our Friendly Customer Care Team
Why Do You Need Pest Control In Wentworthville?
The primary reason you need professional pest control services in Wentworthville is that these tiny creatures can cause massive destruction to your property. Pests are capable of nothing but harm, whether it's putting your family's health at risk or ruining your valuables. Therefore, it is recommended not to ignore the minor signs of pest infestation on your property. ABC Pest Control can provide different Pest control Wentworthville services that cater to your specific needs. 
The Kinds Of Pests Found In Wentworthville
The Western Suburbs are home to varied kinds of pests. However, you must choose effective pest control in Wentworthville if you find the following pests hovering around your property:
Cockroaches

Spiders

Ants

Wasps

Fleas

Rats

Mice

Drain flies 

Bird lice 
Our Pest Control Services In Wentworthville
When it comes to ABC Pest Control Sydney, we have experience of over 20 years, handling all kinds of pests and insects. Whether it's your commercial property or residential, factories or warehouses, schools or colleges, we can keep them safe from risky pest infestations. We deliver 100% satisfactory outcomes to our customers in and around Sydney. Therefore, every time you cite any insect on your property, know that we can handle them with utmost efficacy. 
Why Fear A Rat Infestation In Wentworthville
When it comes to rats and mice, there are many diseases and destruction they bring along with them. Among the common disease-causing infections are Hantavirus, plague, yellow fever, and more. Among the common property destruction, they cause chewing off upholstery, fabrics, papers, and more. Therefore, it is best to keep properties safe from rats by hiring pest control near Wentworthville.
Why Use Our Pest Control Sydney Services?
The Fear Of Cockroaches In Wentworthville
Cockroaches are one of the filthiest pests alive. Their body, dropping, legs, everything carries a host of bacteria and infections. Cockroaches contaminate your food or kitchen countertops and other surfaces. Therefore, it is advisable to hire immediate pest control to keep properties safe from such uncalled health complications. 
The Risk Of Wasps In Wentworthville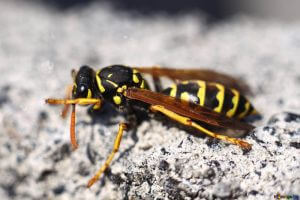 Wasps are like bees; they sting when disturbed. What is alarming is that their sting contains venom that is transmitted into your body. It can lead to several other health complications. For those who have skin allergies, it can be lethal. Isn't it better to hire professionals to eradicate their existence instead of risking your life? 
Why Choose ABC Pest Control 
When it comes to pests and their problems, it is always better to rely on professionals. At ABC Pest Control Sydney, we do the job with precision and efficacy. Our proficient team of technicians has been handling all kinds of pests for the last 20 years. We also offer end-of-lease service to property owners who wish to hire us. Our technicians will provide you with the following services –
Free quote

and a free inspection 

Affordable pricing 

Reliable and effective pest removal

Extremely punctual and professional 

Complete and thorough pest management 

Post-inspection 

One of the best service providers in Australia
For more information about our services, location and customer reviews, find us on Google My Business.
About Wentworthville
Wentworthville is a suburb in Sydney, New South Wales, Australia. It lies approximately 27 kilometres from Sydney Central Business District. The locals call the suburb 'Wenty.' The area has a relatively large population with 11,318 based on the 2016 census.
The suburb spreads across 3.1 square kilometres, and the postcode for the location is 1810. The area has several heritage sites, including Mount Dorothy Reservoir. 
Popular Places To Visit 
Among the famous places to explore in Wentworthville are:
Wentworthville War Memorial 

Wentworthville Presbyterian Church 

Scram Escape Rooms

Labyrinth Escape Rooms

Taste Tours

Parramatta Park 

Old Government House 
How To Get Trusted Pest Control In Wentworthville?
We know how hectic life can be. That's why ABC Pest Control will take care of everything from inspections to treatment plans using our up-to-date technologies so you don't have to worry about a thing!
That's right, go ahead and schedule your service without ever having to leave your home. We have the most affordable prices around with super fast appointments available 24 hours per day 7 days a week! Book a service online today!
We know that you're busy and just want to get the job done, so check out our Pest control near Wentworthville page easily with 5-star ratings! The feedback we've had on our Google Business Profile has been fantastic. You can also check us out on Yelp, True Local, and Brown Book.
Or call us at 0404 130 944 today, and we will solve your pest problem fast!
Also check out pest control in Constitution Hill.