Pest Control Wetherill Park
Help is Just a Click Away
Pest Control Near Wetherill Park – 2164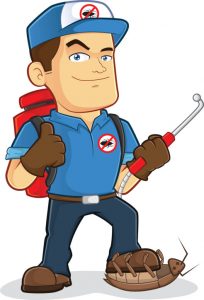 ABC Pest Control is devoted to supplying superior termite solutions and pest control in Wetherill Park. We offer affordable and effective packages that will suit your needs.
Our team of experts cares about our clients, which can be reflected by our clients' loyalty. We pride ourselves in providing friendly and personalised expert service.
Primarily, ABC Pest Control Sydney offers only the maximum quality of pest control and termite treatments to Australian Standards to protect your house, family and company.
Furthermore, there are several choices for pest management in the Wetherill Park area. We offer eco-friendly and poisonous free remedies, to digital and ultrasonic treatment. 
Get in Contact with Our Friendly Customer Care Team
Termite Threats & Inspection – Wetherill Park
If you think termites are invading your home, there is only one thing that you must do. Get in touch with a pest control expert immediately. Professionals have the expertise and the right equipment to use in creating solutions for dangers and chaos caused by termites.
Furthermore, guessing game where termites are is a waste of time. Thus, our professional team utilises modern technology for termite detection to successfully locate the nest. 
Termite inspections with no quality gear are practically a waste of time. ABC Pest Control in Wetherill Park provides customers with the confidence to accurately detect termite activity within their property.
Colonies Of Termites – Pest Control Wetherill Park
In Wetherill Park, The vast majority of the damage in this region is a result of the dreaded coptotermes acicaciformis. Termites can permeate the mortar joints between the brickwork of houses below floor level. Furthermore, they provide the homeowner practically no indications of the existence until there's a structural collapse.
Also, termites live in subterranean tunnels and construct underground highways in the nest into a food resource.
Where To Find Termites – Pest Control Wetherill Park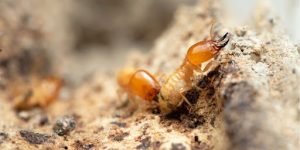 You'll never find a termite foraging for food at an exposed place.  
They're known as Subterranean Termites. Consequently, 90 per cent of the time you'll never discover the nest that could be concealed inside trees or the walls of a structure. 
There can be over 500,000 termites inside one colony. Furthermore, termites can travel around 100+ meters away from the nest. They could eat or travel home on the opposite side of the street or within another road. This is all in the same moment. It's not unusual for them to be assaulting several homes at the same time. It's also quite possible for termites to assault many components, rural properties as well as city high-rises.
Why Use Our Pest Control Sydney Services?
DIY Pest Control – Why It Doesn't Work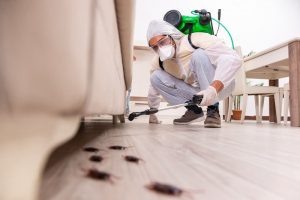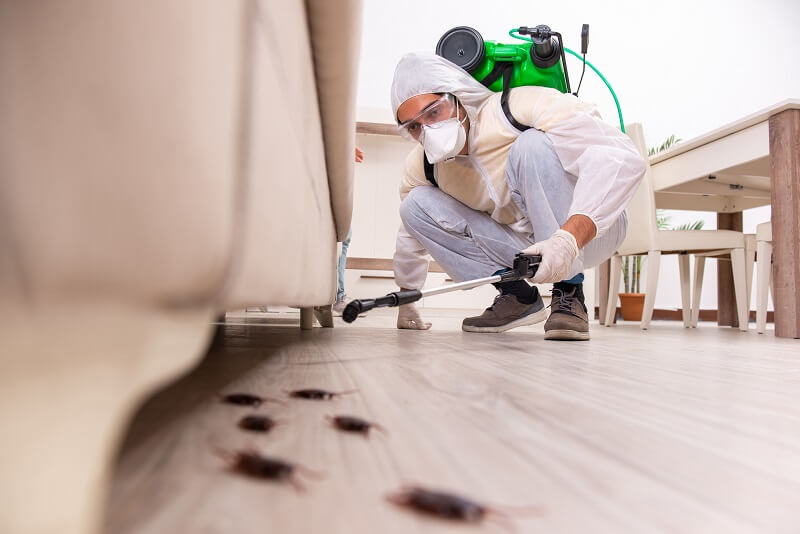 Many property owners try different DIY pest management procedures. Therefore, the majority of them prove to be rather inefficient, from our experience of over 15 decades, the goods like mortein spray no longer cuts. 
Besides, over the counter pesticides and insect sprays may work for a time. It may seem as though they are functioning at first. However, their effects are not permanent and it does not take long to your pest issue to resurface.
This mostly happens because store-bought pesticides are overused. Hence, many pests have built up immunity to them. Even if a pest that gets in contact with pesticide directly may die. Their eggs and larvae are not affected by these substances. Look for professionals and call ABC Pest Control in Wetherill Park.
How To Get Trusted Pest Control In Wetherill Park?
We're here to help you get rid of those pesky pests immediately! Give us a call, and we'll do it without leaving any traces behind. ABC Pest Control will take care of inspection and treatment plan implementation, so there is no need for tedious work on your part.
With our pest control service, you can sleep well at night knowing that the experts are on-call 24 hours a day and will be there in case of an emergency. Book a service online today in just 60 seconds!
Don't trust just any company when you need a Pest control near Wetherill Park. Our 5-star rated customers have found us the most reliable and affordable service in town! Book an appointment with our quick & easy process that takes less than 60 seconds today for guaranteed results. The feedback we've had on our Google Business Profile has been fantastic. You can also check us out on Yelp, True Local, and Brown Book.
Or talk to us on hotline 0404 130 944 for a customized plan!
Also check out pest control in Bossley Park.