Help is Just a Click Away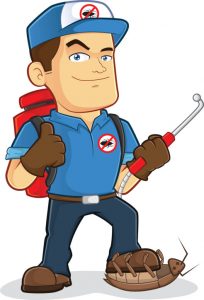 Pest Control Near Woodcroft – 2767
Are you looking for a local pest control in Woodcroft company to perform a professional pest removal service? Have you had a problem with an infestation in your home or office? Do you want to get rid of these pests as safely as possible?
The problems of pests are real! However, you shouldn't be distressed by the fact that they can cause several complications in your health and home. ABC Pest Control Sydney is here to provide an array of pest control Woodcroft services that will alleviate all your worries. Contact us for expert advice or a free quote!
Get in Contact with Our Friendly Customer Care Team
The Importance Of Pest Control In Woodcroft 
Your life is too precious to be affected by a bunch of tiny creatures. When pests and insects invade your house, they will disrupt your daily life, leaving you bewildered and anxious. However, you must remember to hire immediate pest control Woodcroft services if you wish to eliminate them all at once. They are capable of spreading innumerable infections and damages to your properties. 
The Kinds Of Pests Found In Woodcroft 
Hire effective pest control services in Woodcroft if you find the following pests in and around your property:
Termites

Cockroaches

Spiders

Ants

Wasps

Drain flies

Bird lice

Fleas 

Rats

Mice
Our Pest Control In Woodcroft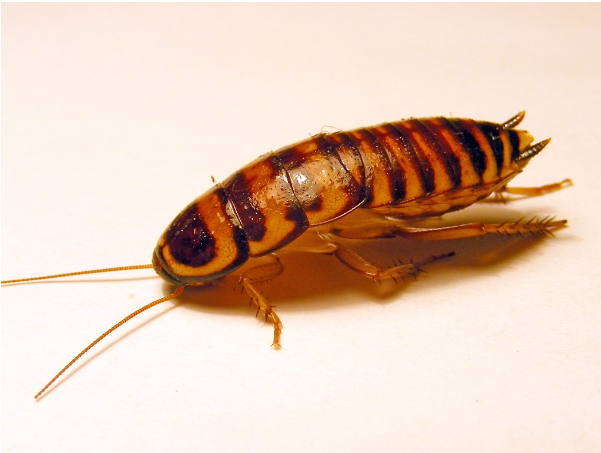 At ABC Pest Control, our professional team has vast knowledge and experience in pest extermination and eradicating every little scope of pests from properties. We understand the importance of keeping pests and insects away from properties that can cause harm. Therefore, we are here to bring you the easiest and affordable pest control solutions. We are a top-tier Woodcroft pest control company that serves in several states across Australia. 
Why Fear Cockroaches In Woodcroft 
Sydney is prone to cockroach infestations. If you leave them unattended, they will multiply quickly, laying eggs in every corner of your house. You shouldn't take the complications of cockroaches lightly. They can spread diseases like salmonella, viruses, bacteria, polio, diarrhea, typhoid, and cholera. Why take the risk of such health hazards? Instead, opt for pest control in Woodcroft every time you find cockroaches in and around your property.
Why Use Our Pest Control Sydney Services?
Avoid Rats In Woodcroft
When we speak of pests and insects, rats and mice are among the filthiest ones. They live in a sewer, drain, and other waste items and enter your home carrying several bacteria and infections. They make your property prone to plague and other such health complications. With rats around, your property and belongings aren't safe either. They will chew off fabrics, paper, electrical wires, and even walls, for that matter. It is best to get rid of them to safeguard your property.
Keep Properties Safe From Wasps In Woodcroft
Wasps are similar to bees. Do you fear bees whenever you see them? If yes, you should worry about wasps too. Their sting can be lethal since they transmit venom when they sting. It causes unbearable pain that can take you to an emergency room. It is recommended that if you have pets and kids at home, get rid of wasps as soon as possible.
Why Should You Choose ABC Pest Control?
If you are looking for effective pest control near me, you should turn to ABC Pest Control. Why? We can give you some reasons to choose us. The following are a few reasons why you need our professional pest control services:
We can handle all kinds of pests and pest problems

We have experience of over 20 years

We have a team of trained and licensed technicians 

We offer end-of-lease services

We provide warranty backed pest control services

We use modern and latest equipment for pest remediation 
With so many benefits, why would you look elsewhere? Turn to us for the best results. For more information about our location and customer reviews, find us on Google My Business.
Get In Touch With Us
Whenever you need a company that can serve you with adequate pest management solutions, we are here to help you. We are locally owned and operated; therefore, you can turn to us for assistance. 
About Woodcroft 
Woodcroft is a suburb in Sydney, New South Wales, Australia, and lies approximately 42 kilometres away from Sydney Central Business District. Woodcroft Lake is a top-rated site in the suburb that attracts many people. 
Based on the 2016 census, there were 6,440 people in Woodcroft. The postcode for the area is 2767. 
Popular Places To Visit 
There are several places of delight in Woodcroft. Some of them are:
Geoff Merrill Cellar Door

Thaxted Park Golf Club 

Calabash Bay Lodge
How To Get Trusted Pest Control In Woodcroft?
We know how hectic life can be. That's why ABC Pest Control will take care of everything from inspections to treatment plans using our up-to-date technologies so you don't have to worry about a thing!
That's right, go ahead and schedule your service without ever having to leave your home. We have the most affordable prices around with super fast appointments available 24 hours per day 7 days a week! Book a service online today!
We know that you're busy and just want to get the job done, so check out our Pest control near Woodcroft page easily with 5-star ratings! The feedback we've had on our Google Business Profile has been fantastic. You can also check us out on Yelp, True Local, and Brown Book.
Or call us at 0404 130 944 today, and we will solve your pest problem fast!
Also check out pest control in Doonside.