Help is Just a Click Away
Pest Control Near Balmain – 2841
Do you want to utilize dependable pest control in Balmain services? ABC Pest Control Sydney provides modernised services that are safe and economical!
We value your safety, which is why we offer high-quality pest control services. If you want your home to be free of pests, talk to our experts. We've been serving clients for more than 20 years and have always provided exceptional pest control solutions. Talk to us to create a custom treatment program!
Get in Contact with Our Friendly Customer Care Team
What Are The Types Of Pests In The Balmain Area?
Are those pesky creatures keep returning no matter how hard they're dealt with and driving you crazy? If so, ABC Pest Control Balmain is the answer. We will get rid of all the nasty monsters quickly and drastically reduce their numbers to provide long-term relief.
Our team can rid you of cockroaches, rats, mice, bed bugs, wasps, spiders, ticks, possums, and other pests! We provide solutions for any sort of pest problem. You may not see or hear them, but we know they're there because you'll have a better quality of time with your family once they are gone. Contact us today before it's too late!
What Are The Pest Control Results You Can Trust?
Whether you're having a tough time with pesky ants or they're taking over sections of your property, ABC Pest Control Balmain can eliminate these persistent pests fast without breaking the bank. Contact us right now for information on how we can help you at inexpensive rates!
Who Can Perform Rat Pest Control?
It's hard to picture having a nightmare of finding rats running around your house. These pesky creatures in your home are enough reason to seek professional rat pest control Balmain services from our team. Our experts provides affordable on-site services for eliminating pests! We value your health and safety. Also, we believe that you deserve a healthy and safe environment free of pests.
Our team guarantees to provide superb service! Please contact us for an immediate assessment!
Who Offers The Best Spider Pest Control?
Our spider pest control Balmain team deals with two of Australia's most common pests, the black and redback spiders. While these pests are irritating to many people, we can offer you with the help you need! We provide effective solutions for getting rid of these pests in your home or business.
We're here to help you with any size or type of infestation in your home! Our team of expert pest controllers can provide customised treatment plans. Please contact us today!
What Are The Best Bed Bug Removal Services in Balmain?
These itchy bed bug bites could last for days, but our Balmain bed bug pest control team will keep these pesky critters away from your sleeping area! We don't compromise health by using safe treatments. We have an extensive range of services for every situation. Our team will create the perfect solution for you! Call us immediately to eliminate these pests!
What To Do For Bed Bug Problems?
Bed bugs can be a real pain. Fortunately, ABC Pest Control Balmain has the expertise to eradicate them for you! Don't delay – give us a call today so we can begin working on getting rid of these little pests! You might have had this feeling of being infested with bed bugs. The frustration is overwhelming!
We will create a custom pest control plan to meet all of your unique needs, so that our team of professionals can help you!

Our technicians, who have years of experience, perform an amazing number of services while staying detailed enough to leave no pests untouched!
What To Know About Cockroach Infestations?
We know that you want to be rid of cockroaches as quickly and easily as possible. That's why we work hard to make sure your home doesn't become infested again. No family wants these undesirable creatures in their home.
We know that finding an inexpensive solution for pest control is tough. However, our cockroach pest control Balmain team provides both peace of mind and excellent outcomes with every service! We provide safe, effective solutions at an affordable rate! Please contact us about these services!
What Do I Do For Flea Pest Control?
With our advanced technologies, we guarantee that your flea problem will be solved for good. You no longer need to worry about recurring issues! To ensure that your home becomes pest-free today, just give our Balmain flea pest control team a call!
How To Eliminate Drain Flies?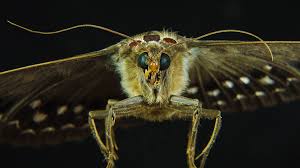 Drain flies are one of the most annoying insect infestations you can have. Luckily, we're here to help get rid of them! If your plumbing system appears to have been flooded by these pests, contact our experts right away! Our Balmain drain flies pest control team is able to eliminate the little creatures. Let us know how we can assist with this issue!
What Should You Do For Mice Pest Control?
Have you seen mice running around your house lately? With all the holes they're making in your home, it's not hard to spot them. Our Balmain mice pest control team has the right equipment for driving them away! We employ advanced strategies to guarantee that these pests are permanently eradicated! Before they destroy your furniture and food items, please contact us!
How Often Should I Get A Termite Inspection?
Infestations of termites can be devastating for homeowners, as they may destroy structures. Fortunately, our Balmain termite pest control experts perform inspections to locate any signs of infestation and eliminate them immediately! 
We hope to prevent these pests from destroying homes before major repairs become too costly. Please contact us to book an inspection on your property! We recommend having an inspection annually or every six months if you have a nearby infested home in your location. 
Who To Call For Possum Removal In The Balmain Area Sydney?
Do you need help removing pesky possums? Our team has all the proper tools and techniques to rid you of them! Possums are generally harmless but best to avoid at all costs.
Our Balmain possum pest control team uses safe and effective methods to eradicate pests in your home and garden. For your pest control needs, we can develop a custom plan today!
What To Do For Wasp Nest Removal?
Although wasps can be a nuisance, their stings are quite painful. If you come across these pests when you are out on your property, don't hesitate to call our wasp pest control Balmain team for assistance in removing their nests! We have been helping locals address this issue for years. Our experts would be thrilled to assist you.
We know how to get rid of pests. Our friendly professionals will make sure the job is done right and fast! Contact us for all your pest control needs!
Who Provides The Best Ant Extermination Services In Balmain?
Our Balmain ant pest control team will make sure ants don't come back. We're here for you. If you see any more little creatures on or on any surfaces at home, give us a call.
It's hard to deal with pests. That's why we offer the finest techniques for permanently eradicating them! We can begin working on all of your pest issues immediately! Call us today!
How To Find Pantry Moth Pest Control In Balmain, NSW?
Pantry moths like to make their homes in dark areas where they are not seen. They eat any food they find appetising and are often found hiding among the fruits or vegetables you store at home – even things like flour! The best way to prevent these annoying insects is to act before they become a problem. Call our Balmain pantry moth pest control team today!
Where Can I Get Tick Removal Services?
Our Balmain tick control team uses safe treatments to defend you against these blood-sucking bugs. The best defence is a good offence, and that's true when protecting your family from ticks. Our experts can remove ticks rapidly, so they won't become nightmares for your kids. Contact us to prevent infestation from these unpleasant animals.
How To Find End Of Lease Pest Control Services?
You can breathe a sigh of relief knowing that ABC Pest Control Balmain will take care of any pests you might have left when your lease is up. Worry no more about what happens after you move out with our seamless end of lease pest control service!
No two people are the same, so we customise our services to suit your needs and preferences. Please contact us for more information about our fantastic pest control solutions!
Why Use Our Pest Control Sydney Services?
Balmain Area Sydney Population
Balmain is one of the most densely populated areas in Sydney, and with a population of over 40,000, it's no surprise that there are so many things to do, see and eat. The suburb has a strong multicultural community and a vibrant nightlife scene – you can find everything from small cafes to bustling bars and restaurants. It's also home to some of Sydney's best parks, including Hyde Park and Centennial Park. The area is easily accessible via both public transport and walking – it's very central, making it an excellent place to base yourself if you want to experience the best of Sydney.
Balmain is home to many historic places, including the Balmain Steam Ferry wharf and the Balmain Rail Station (the original station for the railway line in Sydney). The area is also renowned for its art scene – there are many galleries, street art projects and exhibitions in Balmain. In addition, Balmain is known as one of Sydney's foodie neighbourhoods: you can find everything from Asian restaurants to Italian eateries here. There are also plenty of cafes and bars to choose from, as well as shops selling antiques and arts and crafts.
Stories and Aboriginal Legend of the Balmain Area NSW
In Balmain, Inner West, Sydney, there are many stories and legends that have been passed down through generations. One of the most famous stories is the legend of the "Balmain Babies." 
According to the legend, a group of Aboriginal women were living in a small cottage on the banks of Balmain Creek. They had been living there for quite some time when they gave birth to a number of babies. Unfortunately, one night the cottage caught on fire. All of the babies were severely burned and all that was left behind was a pile of ashes. This left all of the mothers feeling very guilty and upset, as they had no idea what could have caused such a tragedy. 
The mothers decided to spread ashes from their home over their land in order to ensure that no more children would be born with burns. As time went by and more people started living in this area, more ashes were found on the land, so it became clear that this was not an isolated incident.
Also check out pest control in Balmain East.
How To Get Trusted Pest Control In Balmain?
ABC Pest Control Balmain offers pest control services for all kinds of pest problems! If it sounds like there are pesky crawlers in your home or business, we have the solution! We offer efficient and safe pest control at affordable rates. Furthermore, we can eliminate those pesky insects once and for all if you contact us today!
Book a service online with us. We're open 24/7, 365 days a year! Don't fret, we're here for you. Our pest control near Balmain page says we take customer safety seriously. Please feel free to call our hotline at 0404 130 944, and our experts will be happy to assist you! 
We have 5-star rated customer reviews on our Google Business Profile. You can also check us out on True Local, Fyple, and Local Business Guide.