Help is Just a Click Away
Pest Control Near Tempe – 2044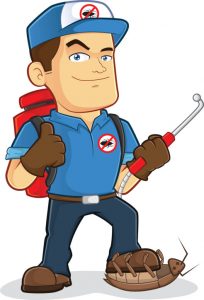 Do you require quick and effective pest control in Tempe services? ABC Pest Control Sydney has the answers! With our advanced approach, you can eliminate pests without much hassle.
Our company provides premium quality at budget-friendly prices, and we will exterminate any pests that may be present in your house. If you need assistance eradicating those nasty creatures, just talk to one of our specialists, and your house will be free of them!
A pest control treatment plan customised to your needs is available from our team, which has been serving Australian homeowners for more than 20 years.
Get in Contact with Our Friendly Customer Care Team
What Are The Types Of Pests In The Tempe Area?
It's really annoying when pests invade your house and keep coming back, even after you've dealt with them. If you've had enough and want them gone for good, ABC Pest Control Tempe can help you out.
We can solve any pest problem you may have, whether it be with roaches, rats, mice, bedbugs, wasps, spiders, ticks, possums, or any other nasties. Don't delay; call us today!
What Are The Pest Control Results You Can Trust?
With ABC Pest Control Tempe, you can be assured of pest-free living. Whether you require assistance with a minor infestation or want these creatures eradicated quickly and affordably, our specialists can assist you. Get in touch with us today for economical yet superior services!
Who Can Perform Rat Pest Control?
The thought of rats roaming around our homes is enough reason to get professional pest control services from our Tempe pest control team. We provide guaranteed pest control services on-site to prevent these nasty animals. We care about your health and desire that you have a safe environment without them. Don't disregard any pest problems or issues.
We guarantee to provide excellent service. Please contact us for immediate service.
Who Offers The Best Spider Pest Control?
Some of the most common pests in Australia are black and redback spiders. Individuals can be seriously affected by these pests, but our Tempe spider control team will take care of them for you! We provide efficient services that will eradicate or control these creeping monsters.
We are expert pest controllers and can provide customized eradication programmes for any size or kind of infestation. Please contact us and get rid of your pest problem immediately!
What Are The Best Bed Bug Removal Services?
Our Tempe bed bug pest control specialists can guarantee you a pest-free sleep by using only safe and effective techniques. What issues can we solve for you today? Don't let these pests keep you up all night again! Let us know how we can assist you now.
What To Do For Bed Bug Problems?
Bed bugs can be frustrating and uncomfortable to deal with, especially if they're biting you! Don't worry, ABC Pest Control Tempe has the experts you need to ensure these pests are eradicated once and for all!
Our team can develop a custom pest control treatment for your home, ensuring a safe and effective experience.

Our experienced technicians perform a wide variety of services.
What To Know About Cockroach Infestations?
Your desire to eliminate cockroaches immediately is why we strive to prevent future infestations. We know how to keep these bothersome creatures away forever.
Our Tempe pest control team provides a safe and effective cockroach treatments. Please contact us for great results and peace of mind!
What Do I Do For Flea Pest Control?
Our advanced technologies guarantee that your home will be free from fleas fast. Our flea pest control team at Tempe works hard to eliminate all pests both inside and outside of your home or business. We are dedicated to eliminating all pests and keeping them away. We will never make you feel frustrated from pesky creatures. Contact us now to learn more.
How To Eliminate Drain Flies?
Drain flies are one of the most insect nuisances you can encounter. Our Tempe drain fly pest control team can eliminate infestations. We are here to help eliminate these pests from your plumbing system so it doesn't appear as if it's been inundated by them. Let us know how we can assist you!
What Should You Do For Mice Pest Control?
Would you like to get rid of mice once and for all? Our Tempe mice pest control team has the right tools to help you! We utilise advanced methods to ensure these pests are eliminated permanently. Before they cause too much damage to your home, contact us!
How Often Should I Get A Termite Inspection?
It can be heartbreaking and expensive when termites eat through the wooden framework of a house. Fortunately, our Tempe termite control team can detect and eliminate these creatures before they cause any damage! We want to prevent homes from being destroyed by these pests, which can become quite expensive. 
Please get in touch with us immediately to set up an appointment! We recommend having an inspection annually or every six months if you have a nearby infested home in your location.
Who To Call For Possum Removal In The Tempe Area Sydney?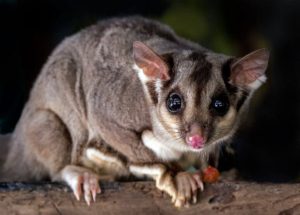 Our Tempe possum control team specializes in eliminating these undesirable animals. Our experts use safe methods and equipment to get rid of these pests. They are generally harmless but best to avoid at all cost. If you are troubled by rats in your home, yard, or even on your roof, we can help. Please contact us for a customized extermination plan.
What To Do For Wasp Nest Removal?
Wasps are quite aggravating, but they can pack quite a punch. If you find one of these troublemakers on your property, don't hesitate to contact our Tempe wasp pest control team. We have been helping local citizens fight this issue for years! Our expert technicians will handle everything from start to finish. Whether you need pest control services, we're here for you.
Who Provides The Best Ant Extermination Services In Tempe?
No amount of effort will keep the ants away if not done by professionals. However, our Tempe ant pest control team is here to assist! We're on it, so let us know if you see any more little creatures around your home.
You don't need anything else to deal with; we can eradicate pests right away! We provide the finest services for getting rid of pests! Let us get started right away!
How To Find Pantry Moth Pest Control In Tempe, NSW?
Pantry moths seek out anything that looks appealing and then hide in your stored fruits and vegetables—even something as seemingly harmless as flour! To get rid of them, the most effective approach is to avoid them. Call our Tempe pest control team for assistance today!
Where Can I Get Tick Removal Services?
Our Tempe tick control team can help you defend against these parasites. Don't let these monsters invade your home; instead, seek out a suitable defence. We can remove these pests quickly and easily. Sleep soundly tonight knowing that your family is protected. Contact us now to learn more.
How To Find End Of Lease Pest Control Services?
You won't have to worry about what happens after you move out if you hire ABC Pest Control Tempe for seamless end of lease pest control service. It is a relief to know that our company will deal with any pests that may remain on your property.
You'll be guaranteed to be satisfied when you receive our pest control services. Contact us today to learn how to prevent these pests!
Why Use Our Pest Control Sydney Services?
Tempe Area Sydney Population
Tempe is a suburb of Sydney, New South Wales, Australia. It is located immediately west of the Sydney CBD in the local government area of the City of Sydney. The suburb was named after the Tempe Downs, an early colonial station. 
At the 2016 census, there were 10,898 people in Tempe. The median age was 25 years and 27% of residents were aged 19 years or younger. 
Stories and Aboriginal Legend of the Tempe Area NSW
The legend of Tempe tells the story of a warrior woman whose heart is set on revenge. Her name is Meeuw, and her husband has been killed. She seeks out his killer and kills him in turn. But vengeance only brings more death and destruction, so she sets off to find another way to make things right. 
Along the way she meets a bull spirit (or kangaroo) who helps her discover that forgiveness is the key to peace. The Tempe story is an important reminder that peace starts at home, and it's never too late to make amends with those you hurt.
Also check out pest control in St Peters.
How To Get Trusted Pest Control In Tempe?
We provide all kinds of pest control services at ABC Pest Control Tempe. If you think you have a bug problem, we can help! We maintain quality and safety at competitive prices!
We provide round-the-clock, year-round service! You can arrange a speedy extermination process online to eradicate those nasty bugs once and for all!
We strive to ensure customer safety as shown on our pest control near Tempe page. You can also contact our hotline at 0404 130 944 and get assistance from one of our experts! We have 5-star rated customer reviews on our Google Business Profile. You can also check us out on Business Listings, True Local, and Fyple.