Help is Just a Click Away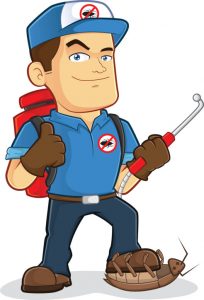 Pest Control Near Birchgrove – 2041
Do you want to get reliable, trustworthy, and affordable pest control Birchgrove services? ABC Pest Control Sydney provides modernised solutions that are safe and affordable!
We take your safety seriously, and that's why we provide quality service. If you want your home to be pest-free, ask our professionals for help. For more than 20 years, we've worked hard on every pest control service to satisfy Australian homeowners. Customise treatment plans with us!
Get in Contact with Our Friendly Customer Care Team
What Are The Types Of Pests In The Birchgrove Area?
Are those pesky creatures that keep coming back no matter how hard they are dealt with driving you crazy? If so, ABC Pest Control Birchgrove can help. We'll detain all the nasty monsters and significantly reduce their numbers to ensure they're never a problem again!
We can help you get rid of any type of pest, whether it's a rat, a roach, a mouse, a bedbug, a wasp, a spider, a tick, a possum, or anything else. You'll be able to enjoy quality time with your family more once these critters are gone, so call us immediately before it's too late! You cannot see or hear them, but we know they are there because you will notice an improvement in quality time with your family once they are gone.
What Are The Pest Control Results You Can Trust?
ABC Pest Control Birchgrove is here to assist you. Whether you are dealing with a pesky ant problem or an infestation, our specialists can deal with those pesky creatures at an affordable cost. Contact us today for more information!
Who Can Perform Rat Pest Control?
It's hard to picture having to wake up to rats running around. Birchgrove rat pest control teams can eliminate pests on-site and provide affordable services to protect your well-being and provide you with a safe and healthy environment without these annoying creatures! We value Fyour health and believe you should have a healthy and safe environment without these pesky monsters.
Great service is what we promise. Please contact us for immediate inspection!
Who Offers The Best Spider Pest Control?
Many people have problems with black and redback spiders in Australia, but our spider pest control team in Birchgrove is here to help! These bothersome creatures are two of the country's most prolific pests. We can help you get rid of these pests from your home or business.
We're here to assist you with any type or size infestation! We're a contingent of expert pest controllers who can customise treatment plans for your home. Please get in touch with us today!
What Are The Best Bed Bug Removal Services in Birchgrove?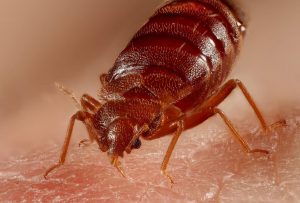 Birchgrove bed bug pest control team is here to keep these pesky creatures from interfering with your sleep, because these itchy bed bug bites leave behind red bumps that last for days! Don't fret, because we don't use unsafe methods! 
Every circumstance is unique, so we'll create the perfect solution for you using a diverse range of services! We don't compromise health by using safe procedures. Immediately eliminate these pests!
What To Do For Bed Bug Problems?
It is disheartening to feel like you are being infested with bed bugs. But never fear, ABC Pest Control Birchgrove can help you! Our experts will work hard to eradicate these pests from your home for good. Don't delay—give us a call today and let our technicians get to work on eradicating these pests!
We can create a custom pest control programme to meet all of your unique needs, and our professionals can help you find the right solution!

Our experienced technicians perform an extensive array of services, ensuring that no pests remain!
What To Know About Cockroach Infestations In Birchgrove?
We're aware that you want to get rid of cockroaches as quickly and as easily as possible. That is why we work hard to ensure your home does not become infested again. No family wants these bothersome creatures in their home, particularly when they're trying their hardest to clean it up.
Finding an affordable solution for pest control is hard. Fortunately, the cockroach pest control Birchgrove team gives both peace of mind and excellent outcomes with every service! We provide economical, safe, and effective methods! Please contact us about these services!
What Do I Do For Flea Pest Control?
Our advanced technologies guarantee that your flea problem will be solved for good. You no longer need to worry about recurrences! Please give our Birchgrove flea pest control team a call so that your home can become pest-free today!
How To Eliminate Drain Flies?
Drain flies are one of the most bothersome insects you can encounter. Fortunately, we can help you get rid of them! If your plumbing system appears to have been inundated by these pests, get in touch with us as soon as possible! The Birchgrove drain flies pest control team removes infestations. Let us know how we might assist you!
What Should You Do For Mice Pest Control?
Has your home been invaded by mice lately? It's not difficult to locate them with all the nicks they create. Our Birchgrove mice control team has the tools needed to keep them away for good! We utilise advanced techniques to exterminate these pests for good. Before they ruin your furniture and food, contact us immediately!
How Often Should I Get A Termite Inspection?
A Birchgrove termite pest control expert can help you avoid the devastation that these pests can cause to your home. We inspect for signs of infestation and handle them immediately to prevent these pests from ruining your home before major repairs get too expensive. 
Contact us to schedule an inspection on your property! We recommend having an inspection annually or every six months if you have a nearby infested home in your location. 
Who To Call For Possum Removal In The Birchgrove Area Sydney?
Our experienced specialists can assist you to get rid of those pesky possums. Our company has all the right equipment and know-how to remove them. Possums are generally harmless but best to avoid at all costs. Our possum pest control Birchgrove expertly removes pests from your home and garden using safe, effective methods. Let us assist you with a custom pest control plan today!
What To Do For Wasp Nest Removal?
It's true that wasps can be a real nuisance, and their stings are extremely painful. If you come across one of these pests while you are out on your property, do not hesitate to call our Birchgrove wasp pest control team. We have been assisting local residents with this problem for years, and we would love to come to your aid as soon as possible.
Our professionals will get the job done right and fast, and we know how to get rid of pests! Please contact us for all of your pest control needs!
Who Provides The Best Ant Extermination Services In Birchgrove?
Our Birchgrove ant pest control team will make sure that ants don't come back, but you will never be rid of them! We are here for you. If you see any more little creatures on or in any surfaces at home, let us know.
We know how difficult it is to eradicate pests once and for all. That's why we provide the finest pest removal services! Let us begin eliminating all of your pest issues right away!
How To Find Pantry Moth Pest Control In Birchgrove, NSW?
Pantry moths favour to live in dark locations where they are not spotted. They consume anything that looks tasty and are often found lurking among the fruits or vegetables you store at home – even things like flour! Preventing these annoying creatures before they become a problem is the best strategy. Call our Birchgrove pantry moth pest control team immediately!
Where Can I Get Tick Removal Services?
When it comes to defending your family from the bloodsucking pests such as ticks, the best defence is a good offence! Our Birchgrove tick pest control team utilises safe methods to eliminate these pests. Our specialists can swiftly remove them so we won't have to worry about them for our kids. Prevent an infestation by getting in touch with us right away!
How To Find End Of Lease Pest Control Services?
ABC Pest Control Birchgrove takes care of any pests you may have left behind when your lease is up. You no longer need to worry about what happens after you move out, thanks to our seamless end of lease pest control service!
No two people are the same, so we customize our services to suit your needs and preferences. Please contact us for information about our superb pest control services!
Why Use Our Pest Control Sydney Services?
Birchgrove Area Sydney Population
The population in Birchgrove, Inner West, Sydney is approx. 16,000 people. 80% of the population are Australian born whilst the other 20% are born overseas. The average age of residents is 34 with the median individual income being $1,410 per week and the median household income being $2,510 per week.
There are also a significant number of residents with a disability, at approximately 15%. The most common languages spoken at home by residents in Birchgrove, Inner West, Sydney are English (70%), Italian (6%), Arabic (5%) and Cantonese (5%).
19% of residents do not speak English as their first language, either as a primary or secondary language.
Stories and Aboriginal Legend of the Birchgrove Area NSW
A lot of Aboriginal stories can be found in Birchgrove. One of these stories is about the woman who was forbidden by her husband from cooking an animal's meat. She devoured it anyway, and then became cursed and started turning into an animal herself. 
Only one person could break the curse—her husband—by becoming an animal hunter himself. This person had been waiting for so long that he eventually did kill his wife, but not before she died of old age.
Also check out pest control in Balmain.
How To Get Trusted Pest Control In Birchgrove?
ABC Pest Control Birchgrove has the answer for all kinds of pest problems if you believe you have pests in your home or business. We guarantee safety and efficiency with our affordable rates. Let us eliminate those bothersome bugs once and for all! Contact us right away to accomplish that.
The pests are driving people crazy in their home. We are open 24/7, 365 days a year! Don't worry! It's simple to book a service online using the fast elimination process that's open 24/7, 365 days a year!
Our pest control near Birchgrove page dedicated to pest control assures customers that our experts take customer safety seriously. You may also call our hotline at 0404 130 944 for assistance. We have 5-star rated customer reviews on our Google Business Profile. You can also check us out on Yelp, True Local, and Fyple.