Pest Control Dulwich Hill
Help is Just a Click Away
Pest Control Near Dulwich Hill – 2203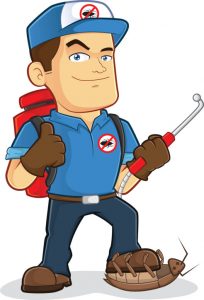 You can count on ABC Pest Control Sydney for the finest pest control in Dulwich Hill services! We provide new methods that make eliminating pesky animals from your home simple and hassle-free.
Quality service at affordable rates is what we offer, and if your home needs help getting rid of pests, one of our experts will ensure that you're pest-free!
Homeowners across Australia have relied on our team for over 20 years to provide exceptional pest control services, regardless of the magnitude of the job. Get in touch with us for a customised treatment strategy to suit your needs!
Get in Contact with Our Friendly Customer Care Team
What Are The Types Of Pests In The Dulwich Hill Area?
It's getting annoying when even after you eradicate them, pests keep returning to your home! If you feel like this could make life harder for you, ABC Pest Control Dulwich Hill will get the job done fast so their numbers decline once more!
With our help, you can eliminate any pest from your home, including cockroaches, rats, mice, bedbugs, wasps, spiders, ticks, possums, and other nuisance animals. Don't wait until it's too late!
What Are The Pest Control Results You Can Trust?
We at ABC Pest Control Dulwich Hill want you to feel confident that your home is free of pests. We can handle any infestations quickly and affordably, whether they're just a minor nuisance or have overrun parts of your home. Contact us today for low rates and excellent service!
Who Can Perform Rat Pest Control?
Rats invading your home is a terrible thought, and that is why we at Dulwich Hill Rat Pest Control are here to help. We offer reasonably priced on-site rat extermination services. We care about your health and want you to live in a healthy environment free of pests. Don't ignore any pest problems or concerns, especially if you value your health.
Let us provide you with the best service possible! We guarantee it! Come and see for yourself!
Who Offers The Best Spider Pest Control?
There are several types of pests in Australia, some of which are the black or redback spiders. These spiders may cause trouble for many people, but our Dulwich Hill spider control team will assist you! We provide effective services that will eliminate or control these crawling monsters from your home.
We are expert pest controllers who can create custom extermination programmes for any size or type of infestation. Contact us right away and eliminate your pest problem!
What Are The Best Bed Bug Removal Services in Dulwich Hill?
Our Dulwich Hill bed bug pest control specialists can help you get a good night's sleep without being bitten by bed bugs. We provide professional services to get rid of bed bugs. We eliminate infestations without harming your health or harming your health. What issues can we solve for you today? Don't let these pests ruin your evening again!
What To Do For Bed Bug Problem?
Have you ever felt overwhelmed by the frustration of being surrounded by bed bugs? On top of their bites being frustrating, it is! Thankfully, ABC Pest Control Dulwich Hill has the experts available to help you get rid of these pests once and for all!
Our team can design a custom pest control program to suit your needs. We can guarantee you a safe, effective solution to any pest problem you may have.

Our experienced technicians accomplish a lot of work using their years of experience.
What To Know About Cockroach Infestations In Dulwich Hill?
We're dedicated to eliminating cockroaches as quickly as possible, since we know how eager everyone is to be free of them. No family wants to have these bothersome creatures in their home. Our experts know the best ways to ensure they stay away.
Our Dulwich Hill pest control team provides safe and effective cockroach removal services. We guarantee great outcomes and provide peace of mind every time! Please contact us if you want this!
What Do I Do For Flea Pest Control?
Our advanced technologies guarantee that your home will be pest-free fast. With our flea pest control Dulwich Hill team, we strive to eliminate all pests from inside to outside of your home or business. Never be frustrated again by pesky creatures! Contact us to learn more!
How To Eliminate Drain Flies?
Drain flies are one of the worst insect pests you can have. These creatures are one of the most difficult to get rid of. We are here to help you free your plumbing system from these bothersome pests. The Dulwich Hill drain flies pest control team specializes in removing drain fly infestations. Let us know if we can assist you with this issue.
What Should You Do For Mice Pest Control?
Have you noticed all of the holes that mice have been creating in your home? It's not hard to locate these tiny pests. Our Dulwich Hill mice pest control team can help you get rid of them for good! We utilise advanced technologies to ensure that these pests are eliminated permanently. Before they destroy your property, please contact us immediately.
How Often Should I Get A Termite Inspection?
It's fortunate that our Dulwich Hill termite pest control team can locate and eradicate infestations before they become serious issues for homeowners. We aim to prevent termites from destroying homes that would become too costly to repair. 
Make an appointment with us right away! We recommend having an inspection annually or every six months if you have a nearby infested home in your location. 
Who To Call For Possum Removal In The Dulwich Hill Area Sydney?
Our Dulwich Hill team specializes in eliminating possums. If you want to get rid of these little creatures, we can help! Possums are generally harmless but best to avoid at all costs. With the right tools and equipment, we can get rid of pests in your home, garden, and even on your roof, if necessary. Let us design a custom strategy to suit your requirements today!
What To Do For Wasp Nest Removal?
There are many species of wasps, but they all sting. If you run into one of these pests on your property, don't delay. Our wasp pest control Dulwich Hill team will help you remove their nests. For years, we have helped locals eliminate this bothersome problem. Our professionals will handle your pest control requirements in a prompt and professional manner. Contact us for all your pest control needs.
Who Provides The Best Ant Extermination Services In Dulwich Hill?
No matter what you do, the ants will come back. We've got your back, so call us if you see any more little creatures around your home.
You don't need another issue to deal with. We can address all those tiny nuisances immediately, if you call us today!
How To Find Pantry Moth Pest Control In Dulwich Hill, NSW?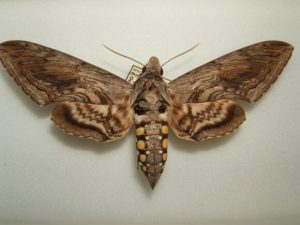 Even if flour seems like an unpalatable foodstuff, pantry moths may seek it out and consume it. The best approach to get rid of these pesky insects is by preventing them. Give our Dulwich Hill pantry moth pest control team a call today for expert assistance!
Where Can I Get Tick Removal Services?
It's best to defend against ticks if you want to protect your family, especially since we provide safe, effective tick pest control in Dulwich Hill. We can remove these pests quickly and easily. Don't allow your child to become a host to these monsters; contact us right away.
How To Find End Of Lease Pest Control Services?
ABC Pest Control Dulwich Hill can look after any pests that remain on your property after your lease is up, providing you with peace of mind. With our seamless end of lease pest control service, you won't have to worry about what happens after you move out!
We guarantee your satisfaction with our pest control services. Please get in touch with us today to learn how to keep these pesky creatures out!
Why Use Our Pest Control Sydney Services?
Dulwich Hill Area Sydney Population
Dulwich Hill is a suburb located in the Inner West of Sydney. The suburb is located just to the north of Forest Road, and to the west of Dulwich Hill railway station. There are a number of different housing estates in Dulwich Hill, including Richmond Grove and Dulwich Hill Village. The population of Dulwich Hill is approximately 7,800 people.
The majority of people living in Dulwich Hill are Australian citizens. The next most common ancestries for residents of Dulwich Hill are English, Italian, Scottish and Irish. There is also a small number of residents who have been born overseas (such as Asia or Europe).
Stories and Aboriginal Legend of the Dulwich Hill Area NSW
Dulwich Hill is a suburb in the Inner West of Sydney, Australia. The name is reflective of the area's early history, when the hill was known as "Dul-wilt", or "Hill of the Blackwood Trees", which were common in the area at that time.
 The suburb is located 12 kilometres west of the Sydney central business district, in the local government area of the City of Sydney. Dulwich Hill was one of several early suburbs established around Sydney Cove, which later became known as "The Rocks".
The suburb has a rich history and contains a heritage listed town centre and a small selection of cafes and restaurants. The Dulwich Hill Town Hall was built in 1868 and is one of the oldest buildings in Dulwich Hill. It is also known for its small park, which includes a monument commemorating residents who served on both sides during World War I. 
Also check out pest control in Petersham.
How To Get Trusted Pest Control In Dulwich Hill?
If there are several pests in your house or enterprise, ABC Pest Control Dulwich Hill has the answer for all of them! We guarantee safety and effectiveness at economical rates!
Our quick elimination procedure can be booked online any time of the day or year to remove those pesky critters once and for all!
Customer safety is a major concern for our pest control near Dulwich Hill page. You may also call our hotline 0404 130 944 for assistance, or contact us via our customer service page.
We have 5-star rated customer reviews on our Google Business Profile. You can also check us out on Fyple, Brown Book, and Local Business Guide.